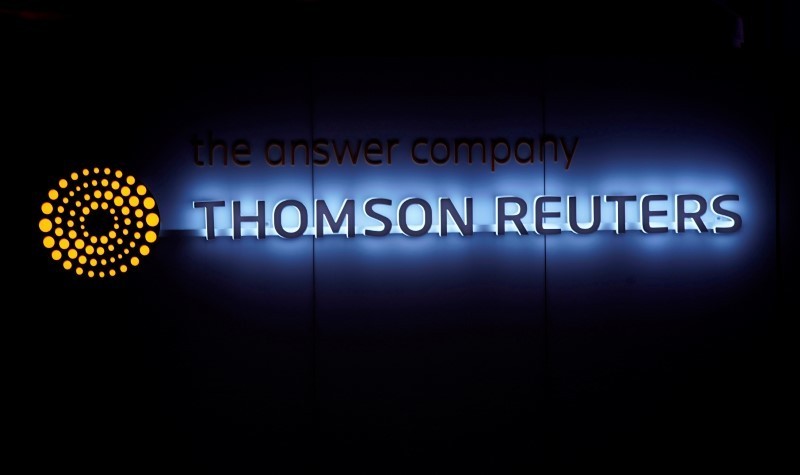 Thomson Reuters said on Tuesday it would transfer its foreign exchange derivatives trading to Dublin from London ahead of Britain's departure from the European Union in March 2019.
The company said it had applied to the Irish central bank to move its foreign exchange derivative trading facility to Dublin so that it could continue to sell into the EU's single market.
"Thomson Reuters has commenced the process of applying to the Central Bank of Ireland for authorization to operate its FX Multilateral Trading Facility from Dublin rather than London as a result of the UK's planned departure from the European Union," it said.
"It is our intention to transfer all existing client relationships of the Thomson Reuters MTF and Dealing, as well as Fixed Income Callouts and Auctions, from RTSL to our new Irish legal entity ahead of the Brexit date."
Thomson Reuters runs one of the largest trading platforms in the $5 trillion-a-day foreign exchange market. Derivatives trading volumes on its platform run at more than $300 billion a day.
Several large electronic trading platforms that allow clients to buy and sell bonds or currencies have announced plans to shift businesses out of London ahead of Brexit.
The departure of any part of a forex trading business will be a blow to London, where foreign exchange trading is the crown jewel of the city's financial services industry with volumes traded in the city far surpassing its nearest rival.
Thomson Reuters said all spot forex trading, where its volumes top $100 billion a day, would remain in London, as would its post-trade services.
Thomson Reuters, controlled by Canada's Thomson family, is the parent of Reuters News.
Its forex business is part of the trading operations being bought by private equity giant Blackstone.