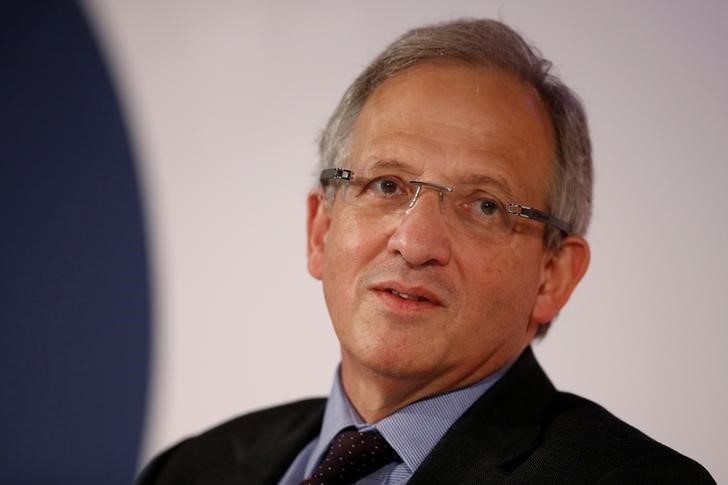 Bank of England Deputy Governor Jon Cunliffe offered no hints on Thursday that he is likely to vote for higher interest rates soon, pointing instead to the central bank's guidance that rates are likely to rise in a gradual and limited fashion.
Earlier this month investors were surprised when the Bank's chief economist Andy Haldane joined a minority of officials calling for an immediate rise in rates, boosting the chances of a hike in August.
Cunliffe, asked in a BBC radio interview about the prospect that rates could rise from 0.5 percent to 2.5 percent within a couple of years, said: "Financial markets are assuming that interest rates go up by another three-quarters of a percentage point over the next couple of years."
"We do our forecasting on the basis of where the financial markets have those interest rates and we think we have inflation at target at those sorts of levels," he said.
Cunliffe also said he was worried that British households with high debt levels could be vulnerable in a recession.
"(Household debt is) quite high by historical standards but (households have) worked hard to put those debt levels down. But within that there are areas that you do worry about," Cunliffe said.
"You worry about households that have high debt (and) could be badly affected in a recession," he said.
Asked if he wanted to succeed Governor Mark Carney, who steps down next year, Cunliffe said: "I've got a really challenging and difficult job and I'm just focusing on doing it the best I can."