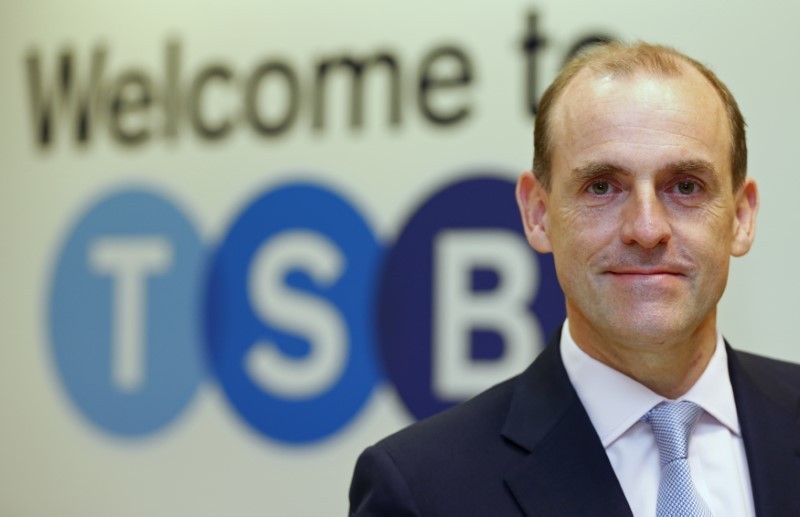 British politicians on Wednesday criticised TSB boss Paul Pester for his handling of the bank's ongoing IT problems and said the Financial Conduct Authority (FCA) was looking into the group's response to the outage last month.
TSB, bought in 2015 by Spanish bank Sabadell, had a major IT problem that followed a botched migration of its computer systems to a new platform developed by its Spanish parent.
TSB has since made overly optimistic claims about how many customers were affected and has done a poor job of communicating with customers, the FCA's Chief Executive Andrew Bailey wrote in a letter to members of the Treasury Select Committee made public on Wednesday.
Nicky Morgan, chair of the Committee, said: "I am deeply concerned by TSB's poor communications about the scale and nature of the problems it has faced; by its response to customer fraud; and by the quality and accuracy of the oral and written evidence provided by Dr Pester."
Pester is due to testify before the Treasury committee later on Wednesday about how the bank is handling the crisis, which has left thousands of customers unable to make vital payments, while others have had accounts emptied by fraudsters taking advantage of the disarray.
"We continue to focus on doing whatever it takes to put things right for our customers, and ensuring that no customer will be left out of pocket as a result of the recent IT issues," a spokeswoman for TSB said ahead of Wednesday's hearing.
Pester, a former management consultant with a degree in theoretical physics from Oxford University, previously worked at Lloyds Banking Group on a project to separate TSB from its previous owner Lloyds in 2014.
He was criticised by members of the Treasury Committee when he first appeared before them on May 2. Their renewed questioning of his handling of the crisis on Wednesday could raise questions about whether he can remain at the helm of the bank.
The FCA's letter, dated May 30, said a "significant number" of TSB customers had experienced serious problems, including loss of access to their accounts, long wait times on calls to customer helplines, and big queues in branches.
The IT disruption has also led to a spike in customers being hit by fraud, and the bank has failed to meet regulations requiring immediate refunds for such victims, the regulator said.
Rushed testing and poor communication played a role in the eventual failure of the software upgrade, Reuters reported last month.