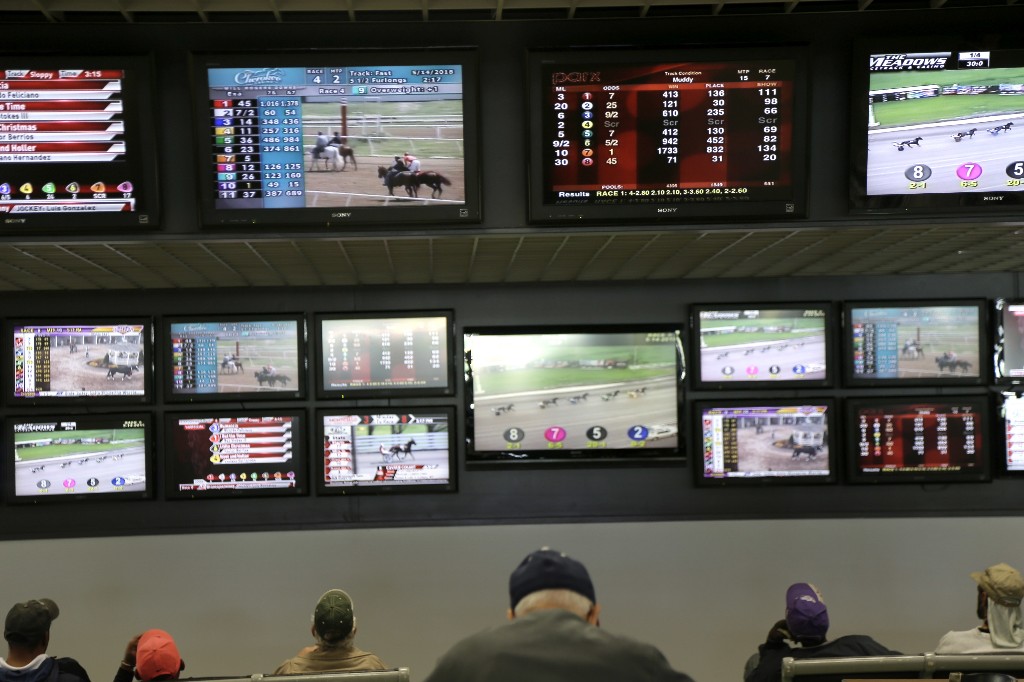 The first full day after New Jersey legislators approved a bill to legalize sports betting began with no one actually offering it yet.
But that could change by the end of the day on Friday, depending on whether casinos and racetracks are willing to move on their own and ignore the state's Democratic governor, who has given no indication of when he might act on the bill.
All eyes are on Gov. Phil Murphy now that the state Assembly and Senate unanimously passed a bill on Thursday to allow sports betting three weeks after winning a U.S. Supreme Court case that cleared the way for them and all other states to do so.
Casinos and racetracks itched to begin taking bets on baseball, basketball, soccer and other sports. Monmouth Park in Oceanport, near the Jersey shore, has been particularly vocal about wanting to start taking sports bets on Friday, hoping to capitalize on a big weekend of horse racing that is likely to flood the struggling track with cash-laden gamblers, a spokesman for the track, John Heims, said, adding it "should know soon when we are starting."
Other first-day movers would likely include Atlantic City's Borgata casino. It indicated late Thursday it would wait for Murphy to act, noting "the governor must still sign the bill" and that it is "eager to review regulations as soon as they are issued."
Murphy, who has been feuding with legislators over priorities in the state's budget, would not signal whether he would sign the bill — or even when he might decide.
"He said he wants to act quickly, but the legislation will be subject to the same thorough review that all legislation sent to him for signature is subject to," his spokesman, Dan Bryan said Thursday.
Murphy was due to appear in New Brunswick at 11 a.m. Friday at an event about apprenticeships. It was not clear whether he would discuss the sports betting bill there.
While some top lawmakers said they expected Monmouth Park to begin taking bets Friday — with or without the governor's blessing — others said they expected Murphy to consider the bill during the weekend before acting.
Adding to the confusion was an action the legislators took before approving the bill: They stripped out a provision that would have prohibited any casino or track from beginning to offer sports betting before the bill was signed. Republican state Sen. Declan O'Scanlan said that technically enabled Monmouth and the others to begin taking sports bets right away.
Three weeks ago, New Jersey prevailed in a Supreme Court case that struck down a federal law limiting sports betting to just four states. Now, any state is free to adopt laws legalizing it, and analysts expect most to do so. A report this week by Eilers & Krejcik Gaming predicted that only six states will not have approved sports betting by 2023.