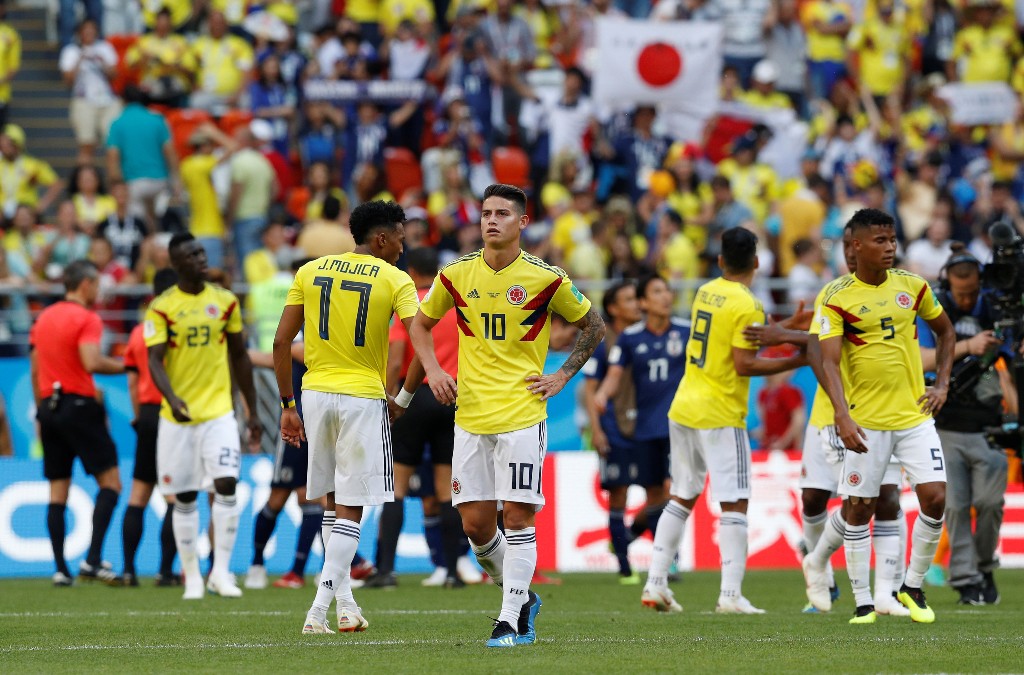 Three South American sides have accounted for almost half of all World Cup titles but their worst overall performance since 2002 has raised the question: Is South American football on the wane?
With the group stage more than half-way complete, South American teams have already lost four matches, more than during the entire opening stage in the last three World Cups.
Of the five South American teams present in Russia, only Brazil and Uruguay have not been beaten.
Peru are already on their way home after losing their first two games, while Argentina and Colombia are sweating over their qualification chances.
South America is home to some of football's most iconic stadiums, the most passionate fans, and three players who have legitimate claims to be the greatest in history – Pele, Diego Maradona and Lionel Messi.
But the below-par show in Russia seems to suggest that Europe – where all the best players now ply their trade – has overtaken the Latins. Or is this a temporary blip?
"I don't know if it's fair to say the South American teams have played badly but now football is very equal you don't have the differences and gaps that existed before," said Mexican defender Miguel Layun, whose team's rousing performances have been compared with the best of the southern hemisphere.
"Today anyone can compete with anyone. We can see that each year the concept of favourites is diminishing, the other teams have a lot of merit for their tactics and how well they played against them."
With European leagues importing players from all over the world, nations with no footballing pedigree have a presence at the highest level.
Those players have shared their knowledge back home and closed the gap on the old powers, as results in Russia show.
Portugal struggled to beat Morocco 1-0, Iran impressed during a 1-0 defeat by Spain, Uruguay needed a last-gasp goal to beat Egypt and Senegal were worthy winners over Poland.
The South American sides have suffered, particularly Peru, whose two defeats in two games is perhaps indicative of their 36-year absence from World Cup finals.
Argentina, beaten finalists four years ago, were crushed 3-0 by Croatia and held 1-1 by Iceland. Colombia were beaten 2-1 by Japan.
The defeats could be a commentary on South America's chaotic domestic leagues. But they could also say more about the developing world's rise than South America's demise.
"At this World Cup it has been clear that with a lot of passion and commitment teams can achieve a lot and the so-called smaller teams are making life very difficult for the so-called bigger team," Germany's Marco Reus said.
"That is the characteristic of this World Cup, it is full of surprises."