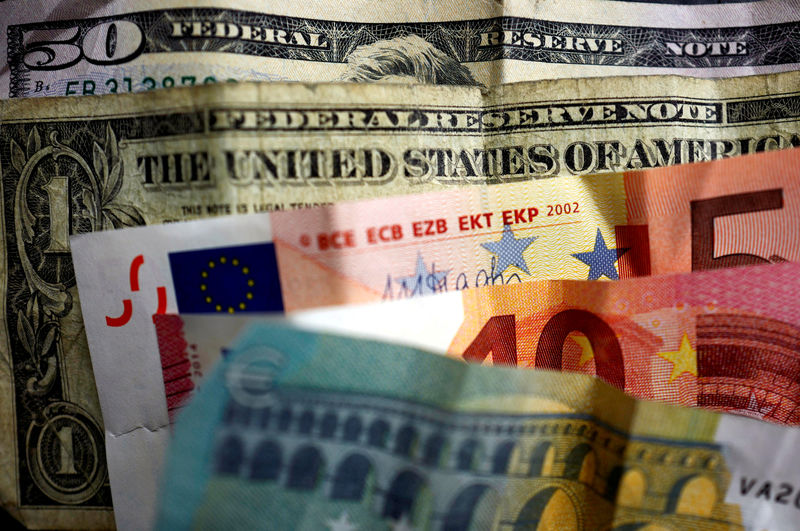 The UK's top share index rebounded on Friday but was set for a weekly loss as trade war concerns and the revived prospect of an interest rate hike in August took their toll.
The FTSE 100 .FTSE rose 0.5 percent by 0853 GMT, underpinned by strength among financials and materials stocks. The index was down 0.5 percent on the week and set for its fifth straight week of losses, its worst losing streak in 5 years, although the combined losses were just around 4 percent.
"Trade tensions remain the dominant theme, clarity still lacking about how far things will ultimately go between U.S. and China, and the potential ripple effect for world trade," said Mike van Dulken and Artjom Hatsaturjants at Accendo Markets.
The FTSE hit a seven-week low in the previous session when index turned lower following a Bank of England policy vote that bolstered expectations of a rate hike in August.
Financials provided the biggest lift to the FTSE on Friday with domestically exposed banks Royal Bank of Scotland and Lloyds, which would benefit from tighter monetary policy, rising 1.6 and 1.1 percent respectively.
Sentiment on the sector also found support after big U.S. banks passed the Federal Reserve's latest stress tests Thursday.
Heightened expectations that the BoE could tighten policy at its next meeting helped the sterling extend its rebound from seven-month lows.
Big international firms, which benefit from weaker sterling, were mixed with drugmaker GlaxoSmithKline (GSK.L) falling 1.2 percent and HSBC up 1.3 percent, as banks rose.
Oil stocks Royal Dutch Shell (RDSa.L) and BP (BP.L) fell slightly as OPEC countries were meeting in Vienna together with non-OPEC oil producers to discuss output policy.
Materials stocks were up as copper prices ticked higher although were poised for a second week of decline on fears that a trade conflict between the U.S. and China would hit demand.
Elsewhere, online clothing retailer ASOS (ASOS.L) fell 5 percent on worries a U.S. internet tax ruling could hit its local earnings.