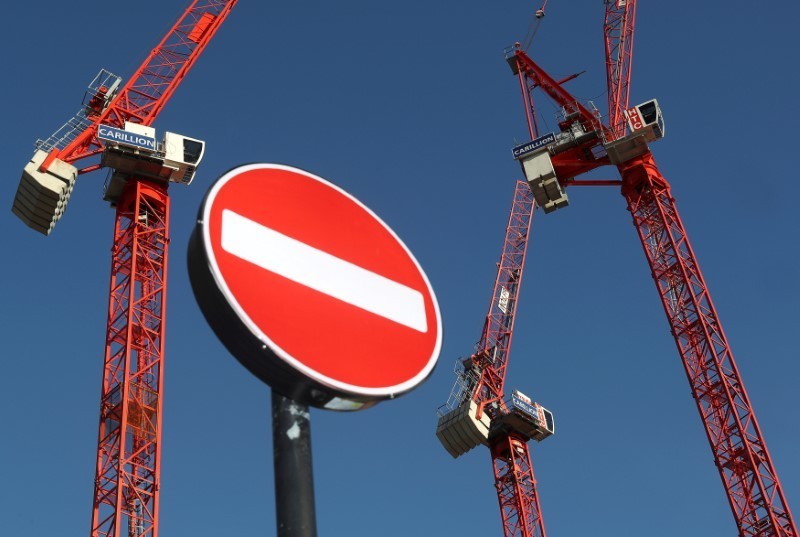 Britain's markets watchdog may expand an investigation into the failed outsourcing firm Carillion to examine whether there was illegal trading of shares before the company's collapse.
In a letter to lawmakers investigating Carillion's demise, the Financial Conduct Authority (FCA) said it was looking into "allegations of insider trading" at Carillion in response to a question from parliament's Work and Pensions Committee.
"Our primary focus is to determine whether the matters announced in Carillion's trading update on 10 July 2017 were identified and announced at the appropriate time," FCA Chief Executive Andrew Bailey said in a letter released by the pensions committee.
"We are also considering whether earlier announcements made by Carillion were false or misleading as a result," Bailey said.
He added: "We are aware of allegations of insider trading in Carillion's shares prior to its trading update … and are looking into them."
The FCA later issued a statement saying there was no "current formal investigation" into insider trading, but the regulator would examine the claims as part of a wider investigation into the accuracy of the company's statements.
The watchdog has already met senior Carillion staff, key advisers and shareholders, Bailey said. The aim is to complete the investigation as soon as possible.
Carillion, which ran some public services in schools and hospitals through its government contracts, collapsed in January when it was unable to pay its debts, leaving thousands of job losses and a near billion-pound pension hole in its books.
The liquidation, following three profit warnings in 2017, forced the government to guarantee the public services it provided and has led to a public outcry and a rethink of the rules surrounding outsourcing.
The lawmakers are also looking into whether directors of Carillion had petitioned the government to seek protection from any breaches of regulation prior to a July 2017 profit warning.
A letter provided by the lawmakers' committee from former Carillion director Philip Green said: "there was no element of the request that sought personal immunity from fines or other sanctions for directors."
Carillion's auditing by KPMG is also under scrutiny by the Financial Reporting Council.