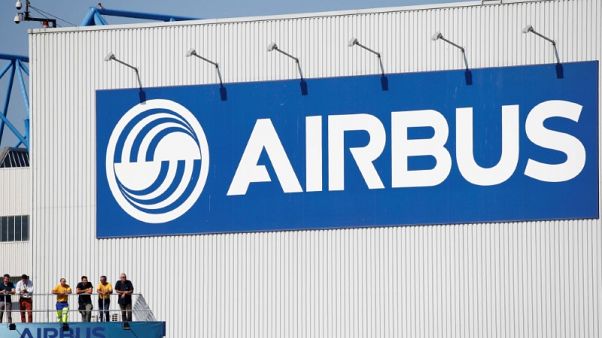 Airbus (AIR.PA) posted higher than expected second-quarter earnings and reaffirmed its 2018 financial targets, as A320neo deliveries accelerated following delays in engine supplies and the group scored cost improvements on its A350 jet program.Europe's largest aerospace group said quarterly adjusted operating earnings doubled to 1.148 billion euros ($1.35 billion).Revenues rose 8 percent to 14.851 billion euros, although Airbus said "challenges remain" in terms of meeting its full-year A320neo delivery target.
Analysts were on average predicting an adjusted operating profit of 1.011 billion euros on revenues of 14.551 billion in the second quarter, according to a Reuters survey.
The long-haul A350, designed to compete with the Boeing 787 and 777, is on track to reach output of 10 jets a month by year-end and costs are coming down as the program matures, marking what Chief Executive Tom Enders called a "strong improvement".
Airbus continues to face delays to deliveries of its bread-and-butter medium-haul A320neo jetliner due to gaps in engine supplies from Pratt & Whitney (UTX.N), and to a lesser extent from French-U.S. joint-venture CFM (SAF.PA) (GE.N).
But Airbus reached a turning point in May as a long line of semi-finished airplanes, parked outside Airbus factories without their engines, peaked at 100 aircraft and started heading lower.
For the first time, Airbus said it had delivered more of the A320neo carrying new engines in the second quarter than the previous A320 version. But it said "risks remain" to meet a "challenging" delivery forecast of 800 jets in total this year.
Airbus' results came a day after U.S. rival Boeing (BA.N) posted better-than-expected quarterly profit and revenue but disclosed $426 million in higher costs on its delayed KC-46 refueling tanker program, sending Boeing's shares lower.