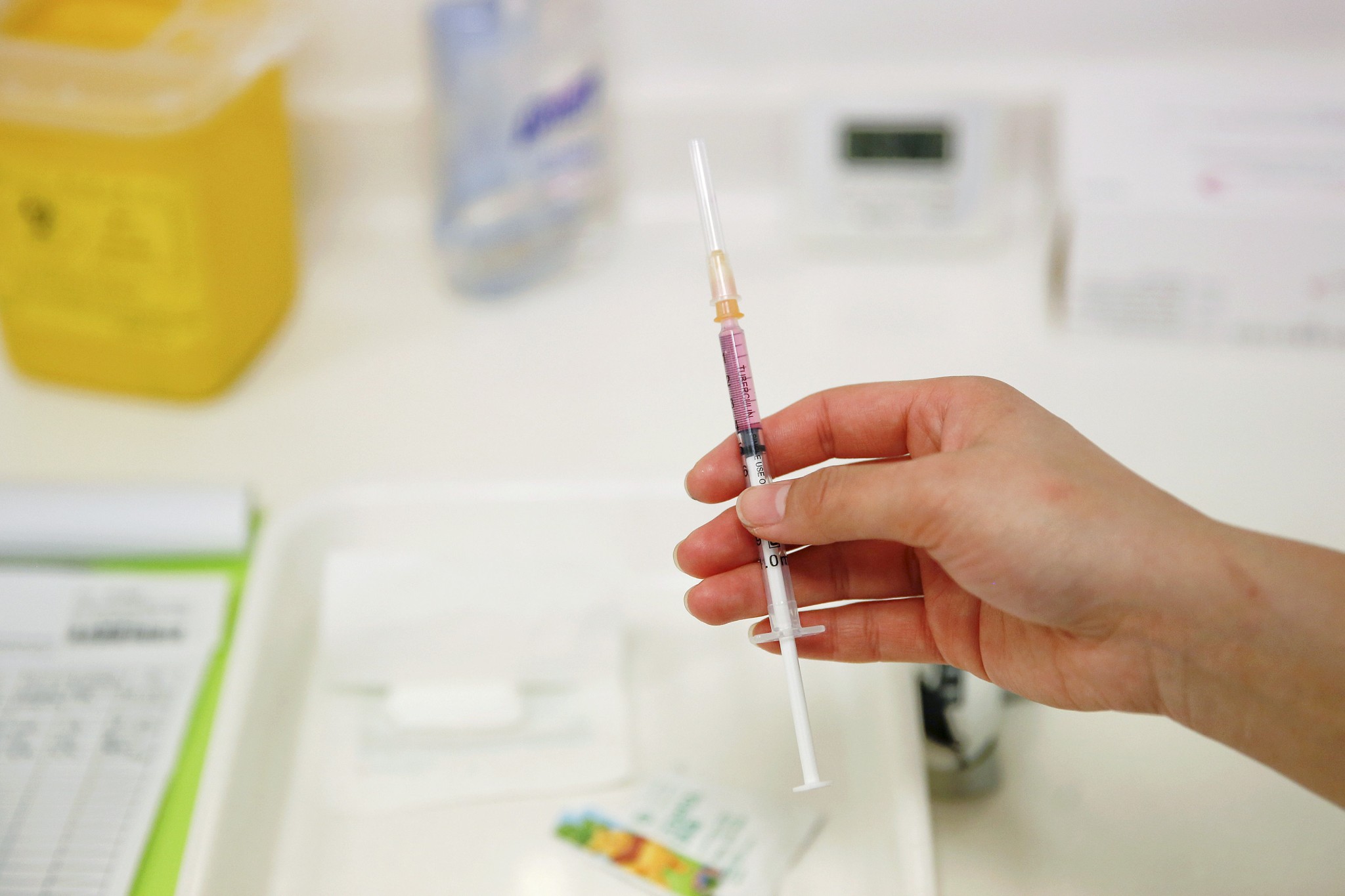 A vaccine scandal in China, which has prompted angry reactions from leaders and citizens fed up with safety scares in the country, is sending ripples across the local drug market and threatening Chinese ambitions to play a larger global role.
Shares in Chinese vaccine makers and biotech firms fell across the board on Monday after Premier Li Keqiang slammed Changsheng Biotechnology Co for having crossed a moral red line and called for swift action.
Changsheng has been found to have faked production documents related to a rabies vaccine that is given to babies as young as three months, underscoring the difficulties China faces in cleaning up the image of what is the world's No.2 drug industry as it aims to promote locally made vaccines globally.
While there have been no apparent reports of people being harmed by the vaccine, the regulator ordered Changsheng to halt production and recall the product after the scandal emerged earlier this month.
The case has gone viral in China, where sensitivity over food and drug safety is extremely high after a slew of scandals over the last decade. It was among the most hotly discussed topics on microblogging website Sina Weibo on Monday.
In a statement posted on the government's website late on Sunday, Premier Li called for an immediate investigation and urged severe punishment for the companies and people implicated. He added the public needed clear information.
"We will resolutely crack down on illegal and criminal acts that endanger the safety of peoples' lives, resolutely punish lawbreakers according to the law, and resolutely and severely criticize dereliction of duty in supervision," he said.
The China Food and Drug Administration said in a statement that its investigation had found that Changsheng fabricated production records and product inspection records, and arbitrarily changed process parameters and equipment, in "serious violations" of the law.
Changsheng apologized in a regulatory filing and said the suspension of its vaccine would have a significant impact on its finances. It added some regional disease control agencies had suspended some of its other vaccines.
It also flagged on Monday that the firm may face the risk of having to delist due to an investigation by China's securities regulator into suspected violations of information disclosure.
This is, however, not Changsheng's first brush with quality issues. Last year, it sold 252,600 substandard DPT vaccines to inoculate children against diphtheria, whooping cough and tetanus, a regulator in the northeastern Jilin said on Friday.
China's pharmaceutical industry has been plagued with such scandals, with another company Wuhan Institute of Biological Products also being implicated in the DPT vaccine issue last year and the police busting a gang for selling around $90 million worth of illegal vaccines on the black market in 2016.
Changsheng shares, which resumed trading on Monday afternoon session after being suspended in the morning, were down 10 percent. They have slumped 47 percent since mid July.
The wider CSI 300 healthcare index was down about 5 percent.
The China Daily warned earlier in an editorial that the latest Changsheng case could become a public health crisis if it is not handled "in a reasonable and transparent manner".
The government needs to let the public know it "will punish any wrongdoers without mercy", the official newspaper wrote.
Late on Sunday, state news agency Xinhua ran an editorial calling for strict punishment for any violations, big or small, in the vaccine industry and for regulators to close loopholes and tighten oversight of the industry.
The state-run Global Times also weighed in, saying the case had "sparked nationwide outrage, (and) could pose serious challenges for a domestic industry that has seen rapid growth in recent years but experienced a series of scandals".