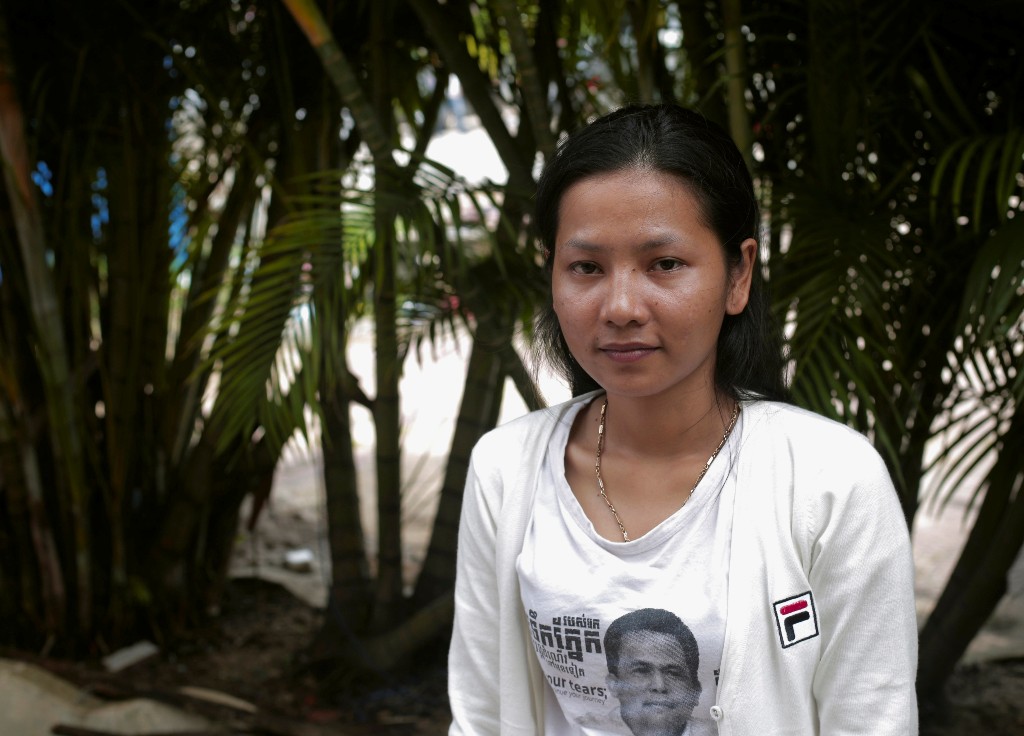 For the past month, the deputy village chief of a hamlet in rural Cambodia has had a singular focus.
A member of the ruling Cambodian People's Party (CPP), the deputy chief says he has been instructed to press every adult in the hamlet to vote in Sunday's national election.
"Every day we are telling people of the achievements of the party, that they should be grateful and it's an obligation to vote," he wearily told Reuters in his home in Kampong Thom province, on condition of anonymity, citing fear of reprisals.
"If they don't vote, they are outside the circle," said the deputy chief, who is also on a three-member village election committee. "They will face problems with getting general services and donations. They will be discriminated against."
After abolishing the main opposition Cambodia National Rescue Party (CNRP) last year, imprisoning its leader for alleged treason and suppressing critical media outlets, the CPP's leader, Hun Sen, is on course to extend his 33 years as prime minister.
But voter turnout has emerged as a key test of the CPP's legitimacy amid calls from the CNRP for a boycott of the election in a country where voting is voluntary. Low participation would give more ammunition for the United States and European Union to impose sanctions on Cambodia and weaken Hun Sen within the CPP, diplomats and analysts said.
A CPP spokesman, Sok Eysan, said it was normal for party members to canvas for votes in an election campaign. Claims of intimidation were not true, he said.
"A strategy to buy people off and intimidate them is crazy," he said. "It would just destroy our own vote because people express their opinions in secret booths. If we threaten people, how will they tick for us?"
However, interviews with the CPP official and voters in the Kampong Thom village, as well as in other Cambodian provinces, suggest the ruling party is using a multi-tiered system of surveillance and patronage to cajole and coerce citizens to vote for the ruling party or, failing that, just vote.
In the shade of a jackfruit tree behind his home, the deputy village chief pulled out a pen and pad and laid out the CPP structure mobilized for the election. At its apex is Hun Sen and the national government, then party organizations at the other four levels of government – provincial, district, commune and village.
Below the village's three-member organizing committee are "group leaders" who oversee four people who each monitor as few as 10 households, depending on the size of the village or town.
"This acts like a spy network," he said. "All the information on each household is given to the commune chiefs and then up to the central government."
The deputy village chief said he was speaking out because officials were abusing their position as public servants to serve the objectives of the ruling party to a degree he had not encountered before. Reuters verified that he has served as either a village chief or deputy for over a decade.
Village and commune officials have wide powers in Cambodia. They sign birth certificates and other documents. They allocate "donations" – gifts, food and cash provided by the government or CPP to villagers, often prior to election campaigns. They determine which local infrastructure projects are approved and control local security.
Prince Sisowath Thomico, a cousin of Cambodia's king who briefly joined the CNRP, said that when the Cambodian government dissolved the opposition party it gave the vast majority of its 5,000 local government positions to the CPP but handed national seats to other opposition parties.
"What does this mean? The commune chiefs and councillors and village chiefs have the real power," he said. "The CPP likes to apply the pressure at the grassroots level."
A government spokesman, Phay Siphan, said the CPP did not gain an advantage from being allocated CNRP commune and village positions because "this is a general election, not a commune election".
One laborer in the Kampong Thom village, who described himself as non-partisan and planned to abstain from voting, said the village chief was refusing to sign his application for a micro-loan.
After the election campaign started, he was asked to work with a group leader "spying" on other villagers, an offer he refused, he said.
"I've been called a traitor," he said. "They warned me that they will check my name at the polling station."
The laborer's account was verified by the deputy village chief.
The intersection of the public and party duties of officials was highlighted by the experience of Kunthea, a Phnom Penh housewife who participated in a how-to-vote exercise run by commune councillors in her neighborhood.
"I picked the box for Funcinpec," she told Reuters, referring to the royalist party. "They told me I had got it wrong and to tick CPP instead. They said 'make sure you do that' and gave me 20,000 riels ($5) in an envelope." She asked to be identified by only her first name.
Sok Eysan, the CPP spokesman, said the voting demonstrations were only for CPP members and money was not paid. Paying money for votes is illegal in Cambodia.
In the tourist towns of Sihanoukville and Siem Reap, former CRNP commune members told Reuters they were under close surveillance.
A deposed commune councilor from Sihanoukville, Sao Usaphea, said she was hauled before a panel of CPP officials, police and military police last month after advocating a vote boycott on Facebook and told to keep quiet and join the CPP.
Sao, who works in a plywood factory, showed Reuters a document confirming the meeting, and her pledge not to promote abstaining from voting.
When she later posted a poem perceived as critical of Hun Sen, she said she was threatened by one of the officials with imprisonment after the election. Reuters was unable to independently verify that conversation.
"Now," she said, "I am planning to leave the country."