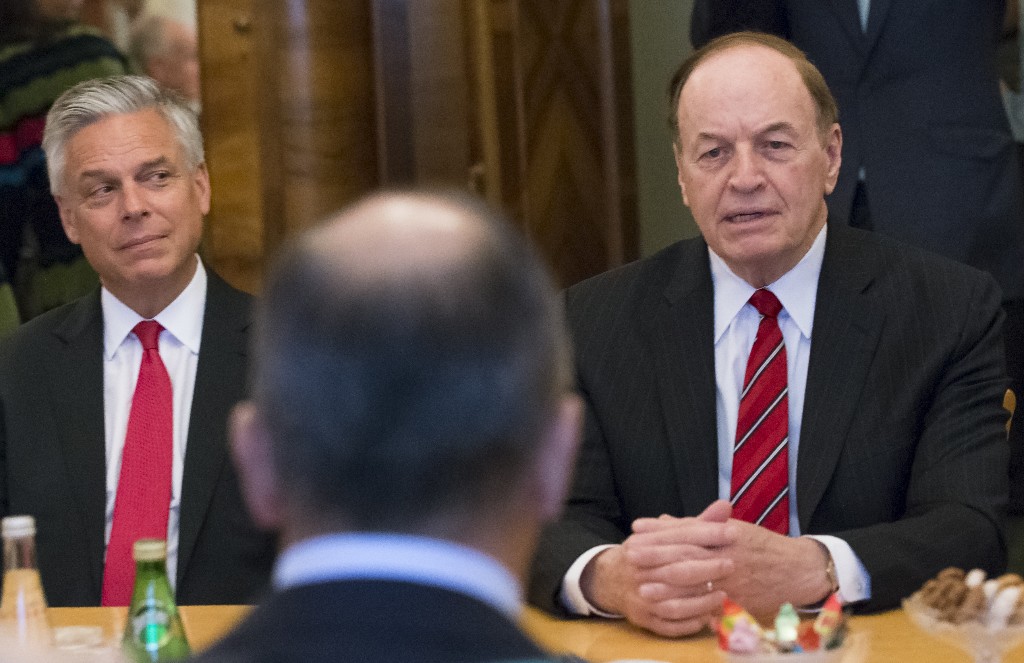 The head of a U.S. congressional delegation visiting Russia said Tuesday he hopes for "a new day" in repairing relations between Russia and the U.S.
Senator Richard Shelby, a Republican from Alabama, met with Russian Foreign Minister Sergey Lavrov in Moscow two weeks before the countries' presidents are to meet in Helsinki.
"We come here realizing that we have a strained relationship, but we could have a better relationship between the U.S. and Russia, because we have some common interests around the world that we could hopefully work together on," Shelby told Lavrov at the start of their meeting. "We could be competitors — we are competitors — but we don't necessarily need to be adversaries."
Also Tuesday, Lavrov spokes on the phone with U.S. Secretary of State Mike Pompeo to discuss the July 16 meeting between President Donald Trump and Russian President Vladimir Putin. The State Department and the Russian Foreign Ministry said they also discussed issues related to Syria and North Korea.
Earlier in the day, Kremlin spokesman Dmitry Peskov said Putin and Trump could meet tete-a-tete without their aides before the broader official talks on July 16.
Shelby expressed hope the summit "will be the beginning, maybe, of a new day."
"We will have to wait and see, and go from there, but we recognize that the world is better off, I believe, if Russia and the U.S. have fewer tensions," Shelby added.
Lavrov congratulated the congressmen on the July 4 Independence Day holiday coming Wednesday in the U.S. He expressed "my real hope that your visit would symbolize the resumption of relations between our two parliaments."
The congressmen also met their counterparts in both houses of the Russian parliament.
Relations between Russia and the U.S. have sunk to their lowest point since the Cold War times over the Ukrainian crisis, the war in Syria and the allegations of Russian meddling in the 2016 U.S. presidential election.