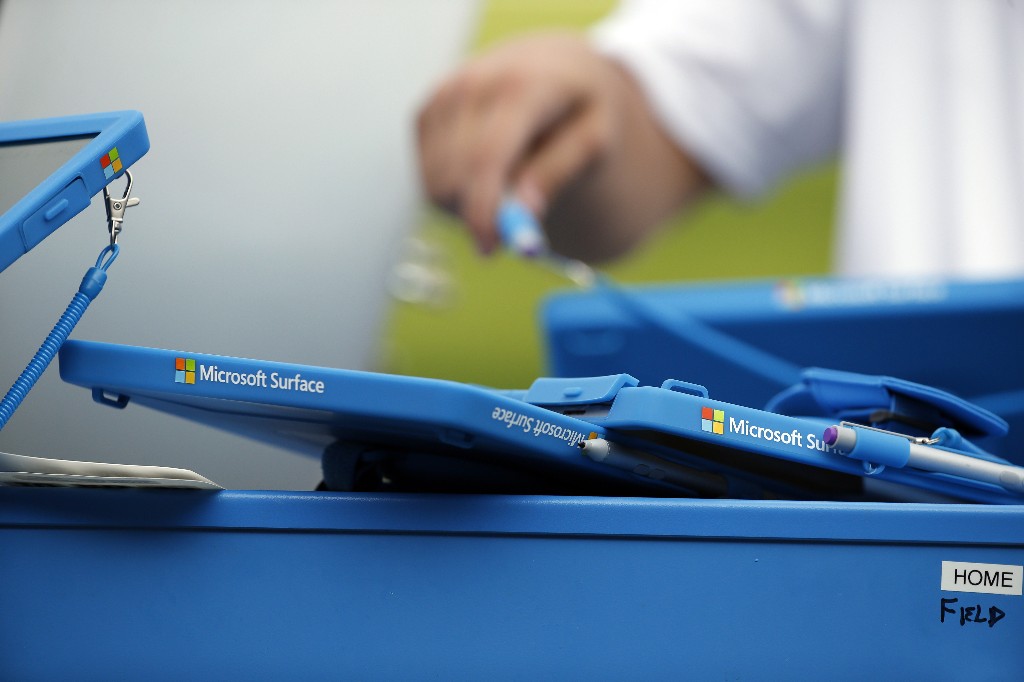 Microsoft Corp. on Thursday reported quarterly profit of $8.9 billion, boosted in part by its efforts to rival Amazon as a key cloud computing provider for retailers and other businesses.
The Redmond, Washington-based company said it had net income of $1.14 per share in the fiscal fourth quarter, which ended June 30. Earnings, adjusted for non-recurring gains, were $1.13 per share.
The results topped Wall Street expectations. The average estimate of 14 analysts surveyed by Zacks Investment Research was for earnings of $1.07 per share.
The increase in net income was 10 percent. The software maker also surpassed forecasts by posting revenue of $30.1 billion in the period, a 17 percent increase over the same time last year. Eleven analysts surveyed by Zacks expected $29.2 billion.
The company's fastest-growing segment was what it calls the "intelligent cloud," which includes server products and its Azure cloud computing platform. The segment's revenue was $9.6 billion, up 23 percent from a year ago.
Microsoft is being aided by the "threat of Amazon" as retailers look for a cloud computing partner they're not also competing with in e-commerce, said Alex Zukin, an analyst at Piper Jaffray. Microsoft last week announced a five-year cloud computing partnership with Walmart that accelerates an existing relationship between the firms.
"It's a convenience thing," Zukin said. "Walmart is looking for an innovation partner to compete on the same playing field as Amazon."
Microsoft also reported 25 percent growth in revenue from its Surface line of laptops. That comes as the company is preparing to launch a more portable tablet called the Surface Go.
Microsoft shares have climbed 22 percent since the beginning of the year, while the Standard & Poor's 500 index has increased roughly 5 percent. After the earnings release, shares increased less than 1 percent to $105.12 in extended trading.