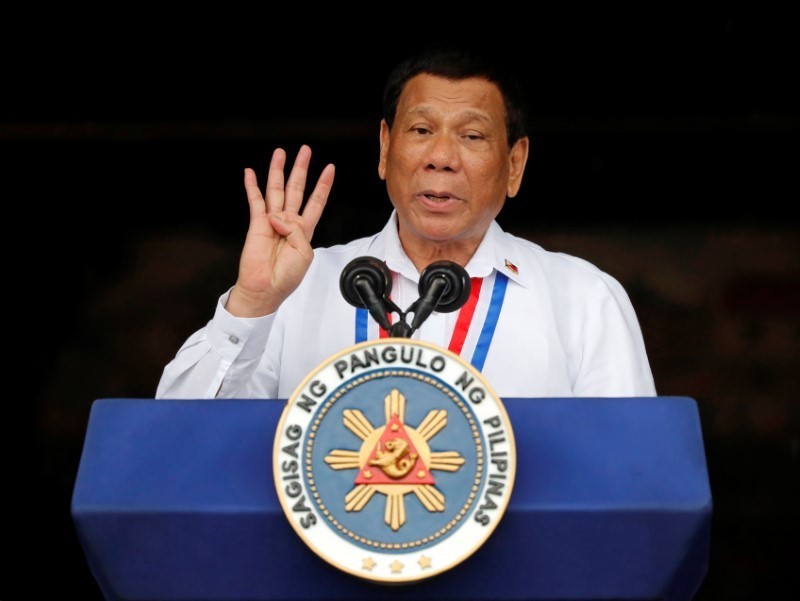 Philippine President Rodrigo Duterte vowed during his annual State of the Nation address on Monday to pursue his war on drugs, saying it would be as "relentless and chilling" as before.
Police have killed more than 4,500 suspected drugs dealers and users since Duterte came to power, with several thousand more murdered by unknown gunmen whom authorities have described as vigilantes or rival gang members.
Police have denied allegations by rights groups and critics of the campaign that some of the killings were summary executions, saying they had to use force when armed suspects had violently resisted arrest.