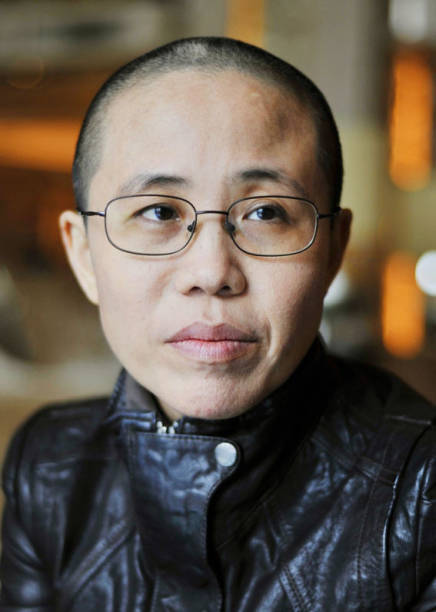 New York-based Human Rights Watch on Thursday called for the unconditional release of a veteran Chinese rights activist after he was jailed for 13 years for subversion, one of the longest sentences handed down in a multi-year crackdown.
President Xi Jinping has overseen a sweeping crackdown on all forms of dissent, jailing dozens of rights lawyers in what rights groups call one of the most severe attacks on pro-democratic activism since 1989.
News of the activist's jailing came a day after China allowed Liu Xia, the widow of dissident and Nobel Peace laureate Liu Xiaobo, to travel to Germany, after holding her in effective house arrest since 2010.
The activist, Qin Yongmin, founded the "Rose Group" of grassroots rights activists in 2014, then ran it and published essays and articles urging democratic reform in China.
Qin, 64, had previously been jailed and sent to China's "re-education through labour" camps on charges of "disrupting social order" after he called for redress for victims of the military crackdown on 1989's pro-democracy Tiananmen protests.
"Having spent over two decades in prison, Qin Yongmin has already paid an astronomical price for exercising his basic rights to advocate peacefully for political reforms," said Sophie Richardson, the China director of Human Rights Watch.
"The Chinese government should reverse the latest judgment and release him immediately," she said in a statement.
The sentence was announced on Tuesday on the website of a court in the central city of Wuhan, following a closed-door trial Qin's family had been barred from attending, a Hong Kong-based group, Chinese Human Rights Defenders, said.
Reuters' telephone calls to the courthouse went unanswered on Thursday.
Qin's group is one of a number of volunteer-run websites and activist collectives targeted by authorities in recent years, in what rights groups say is a bid to cut off coordination efforts.
Liu Xiaobo died of liver cancer in July 2017 while in custody, having been jailed in 2009 on charges of inciting subversion after helping to write a petition known as "Charter 08" that called for democratic reform and greater freedoms.