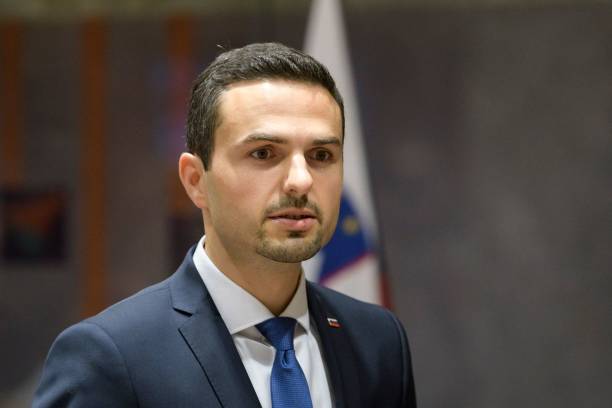 Slovenia's parliament plans to vote from Aug. 13 to 17 to choose a prime minister – if the president or parliament put any names forward, parliament speaker Matej Tonin said on Friday.
Tonin told parliament that President Borut Pahor and parliament have until Aug. 10 to nominate candidates, after Pahor failed to find anyone who enjoys majority support in the highly fragmented parliament following a June 3 general election.
A candidate would need support of an absolute majority or at least 46 out of 90 parliamentary members, to be elected.
If no-one is elected the parliament is expected to give the president and parliamentary members one more chance to nominate candidates for prime minister and vote on them later in August. If no-one is chosen then the president will have to call early election which would take place in September or October.
Analysts believe Marjan Sarec, the head of the second largest party, the List of Marjan Sarec (LMS), will be able to secure majority support at least in the last round of voting and become prime minister.
LMS has informally agreed a coalition with four other centre-left parties, the Social Democrats, the Party of Modern Centre, the Party of Alenka Bratusek and pensioners' party Desus. The five parties together hold 43 parliamentary seats.
LMS also started coalition talks with left-wing the Left this week as their nine seats would give them a comfortable majority.
"It is too early to say whether we will be able to seal the coalition by August 10. It all depends upon coalition talks in the coming days," LMS spokeswoman Tanja Jakelj told Reuters.
Meanwhile the largest party, the anti-immigrant Slovenian Democratic Party (SDS) with 25 seats, lacks the necessary coalition partners to form a government as all centre-left and left-wing parties had rejected coalition talks with the SDS.
One of the first tasks of the new government would be to start the sale of Slovenia's largest bank, state-owned Nova Ljubljanska Banka (NLB), as Slovenia has committed to sell 75 percent of the bank in exchange for European Commission approval of state aid to NLB in 2013.
This might be a problem in coalition talks as the left strongly opposes the sale while most other parties believe Slovenia should sell a majority stake in the bank.