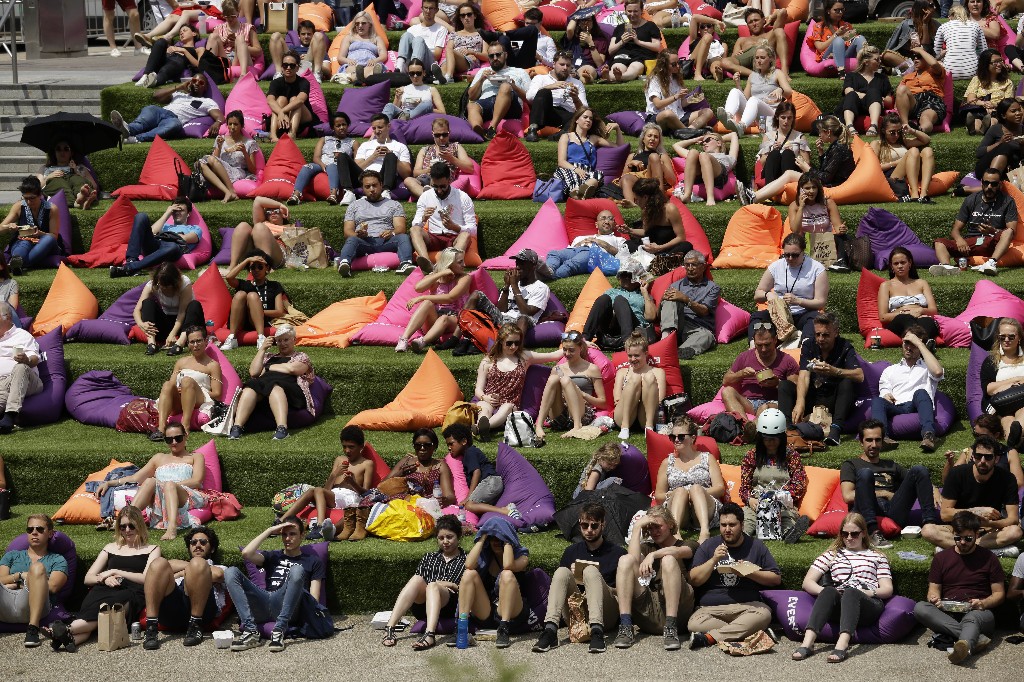 Britain's Met Office weather forecasting service has issued its first thunderstorm alert in the agency's 164-year history.
The official forecasters say torrential rain, hail and lightning are possible Sunday in parts of southwest England and Wales as a long, dry heatwave persists in much of Britain.
The forecasting service introduced the thunderstorm alert system last month along with a system to warn residents about expected lightning strikes.
The Met Office is also warning of potential hazardous driving conditions in regions hit by the predicted storms.
High temperatures and sunny conditions have brought tens of thousands of people to Britain's coastal towns and cities.
London's many riverside pubs have also been filled with revelers, some buoyed by England's strong World Cup performance so far.