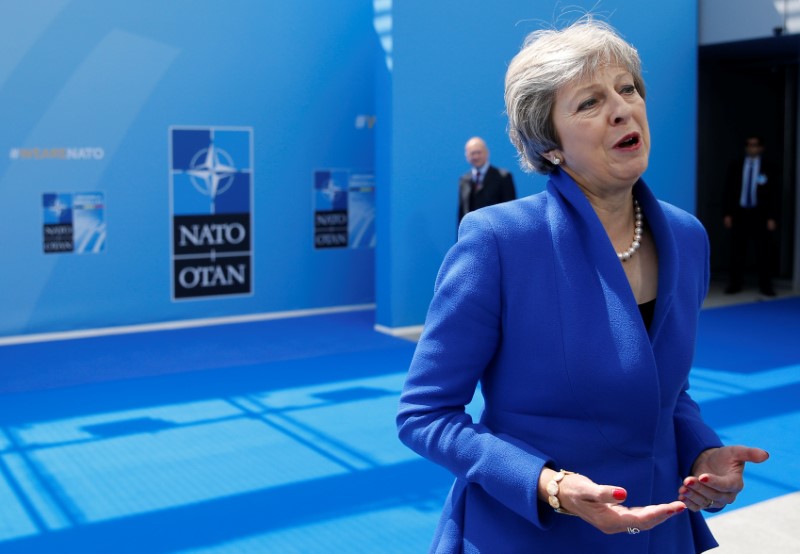 Britain has given up trying to keep full access to the European Union market for its giant financial services sector after Brexit and instead will push for an easing of existing rules, 
Prime Minister Theresa May's latest plans for Brexit, which will be published in detail on Thursday, show that London will seek a looser partnership with the EU in the financial services sector than its current ties, the newspaper said.
Institutions in the City of London have already scaled back their expectations of continued full access to the EU after a Brexit transition period ends.
Reuters reported last month that the bloc was opposed to changing its default option for non-EU financial services firms solely for Britain, and any improvements to its so-called equivalence regime would apply to other countries too.
The FT said Britain wanted to be the country outside the bloc with the closest relationship in financial services to what will then be the EU's 27 member countries.
Under the equivalence system, Brussels grants access to EU markets if it decides that the home rules of a foreign firm offer protection for EU investors to the same extent as the bloc's own rules. It means a foreign firm can avoid the cost of setting up a subsidiary in the EU.
Britain's finance ministry declined to comment on the FT report, but said finance minister Philip Hammond has argued that the EU's existing equivalence system would not work for Britain.
"The government is committed to agreeing a close future relationship on financial services and a bilateral solution that preserves the mutual benefits of integrated markets whilst protecting financial stability," the ministry said in a statement.