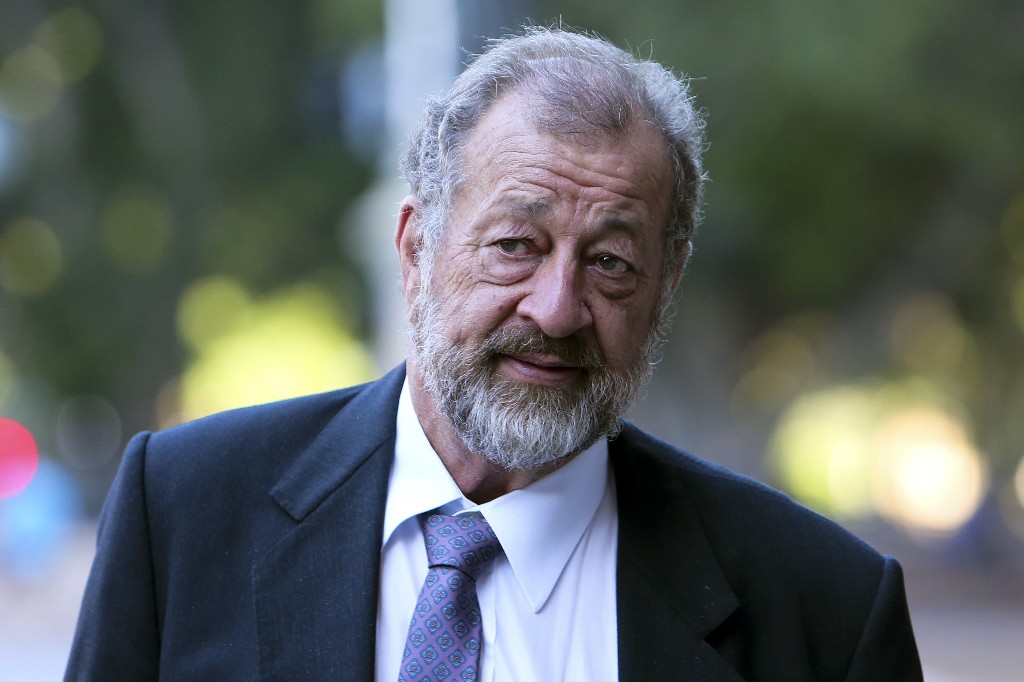 An Australian judge ruled on Friday that best-selling author Colleen McCullough's widower was the sole beneficiary of her estate following a bitter court wrangle.
The author of the novel "The Thorn Birds," which sold 33 million copies worldwide, died on Norfolk Island in 2015 aged 77.
Her husband of 32 years, Ric Robinson, had been battling the executor of the author's estate and close friend, Selwa Anthony, in the New South Wales state Supreme Court over who was entitled to her 2.1 million Australian dollar ($1.5 million) estate.
McCullough wrote a will in 2014 leaving everything to The University of Oklahoma Foundation, of which she was a founding board member. Anthony alleged Robinson took advantage of his wife's ill health to change her will in October 2014, leaving him everything, before her death four months later.
Anthony maintained the foundation was the rightful beneficiary according to the earlier will signed in Sydney, around the time McCullough said she had "kicked Ric out for good" because he had a mistress.
Justice Nigel Rein on Friday found McCullough had intended to bequeath her entire estate to Robinson.
He found the foundation will was later revoked following the couple's reconciliation, when McCullough signed or initialed documents leaving everything to her husband.
"The plaintiff has not established that Mr. Robinson had coerced Dr. McCullough into signing those documents," Rein said in a written judgment.
Robinson had testified in court in May that he had not bullied his wife into leaving him her fortune, threatened or hurt her. He said his wife had suggested he take a mistress, and he had told her of his affair in 2010.
"The island is too small to keep any secrets," Robinson said in his evidence.
The court had heard the couple had financial as well as marital problems.
Anthony told the court she had been sad to hear McCullough had reconciled with her husband after their brief separation, because "that wasn't what she really wanted to do."
The author had explained that she could not afford a night carer and Robinson needed her money, Anthony told the court.
Neither Robinson nor Anthony attended the Sydney court on Friday to hear the verdict.
Robison's lawyer John Brown told reporters: "He is pleased that his and Colleen's reputations have been restored and he is grateful to all those who have supported him."
McCullough had continued producing books despite a string of health and eyesight problems by using dictation. She wrote 25 novels throughout her career. Her final book "Bittersweet" was released in 2013.
Her first novel "Tim" was published in 1974. It became a movie starring Mel Gibson, who played a young, intellectually disabled handyman who had a romance with a middle-aged woman.
Her second novel, "The Thorn Birds," published in 1977, became a U.S. television miniseries in 1983 starring Richard Chamberlain, Rachel Ward and Christopher Plummer. The Outback melodrama about a priest's struggle between church and romantic love won multiple Emmys and Golden Globe awards.
She lived in the United States and London before settling on Norfolk Island, a former British penal colony in the Pacific Ocean, which became home to descendants of the HMS Bounty mutineers.
In 1983, she married one of those descendants, Robinson.