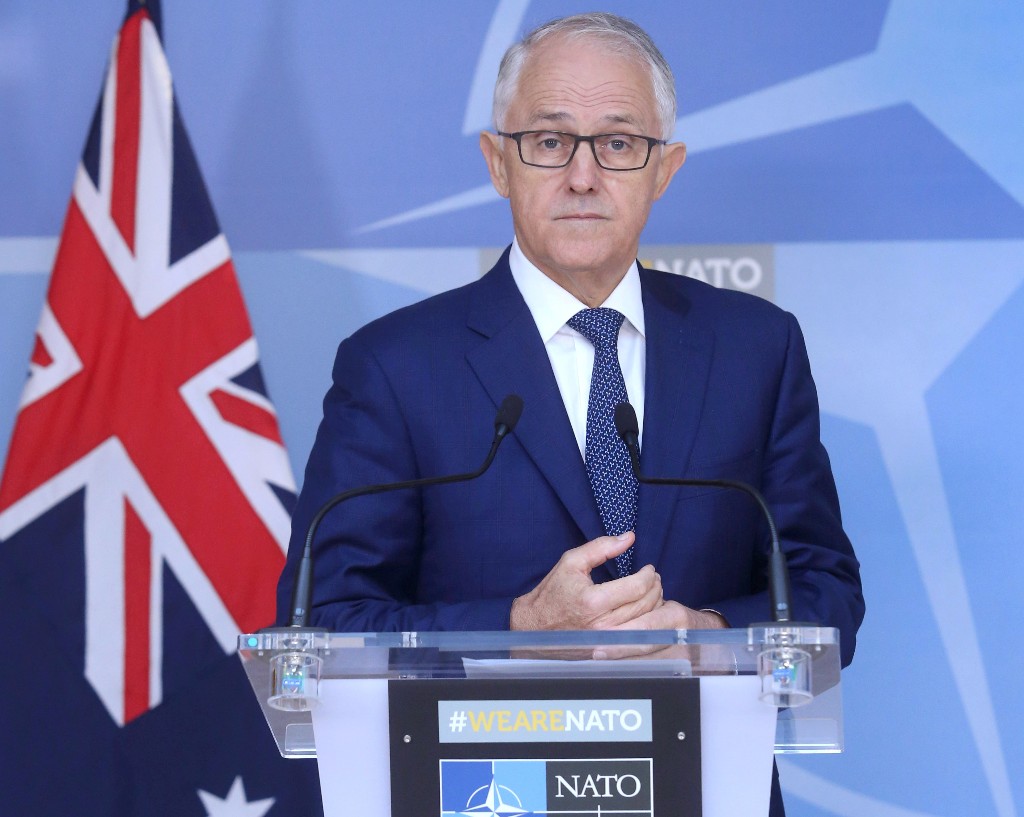 Australian Prime Minister Malcolm Turnbull survived a leadership challenge by Home Affairs Minister Peter Dutton on Tuesday, a government official said, but the narrow margin of his win did little to dampen speculation about his future.
Turnbull defeated Dutton in the vote for the leadership of the Liberal Party, the senior party in the center-right government coalition, by 48 votes to 35, chief government whip Nola Marino told reporters. It came after a sharp fall in opinion poll ratings and talk of an imminent challenge, which in turn has raised the possibility of an early election.
Turnbull must return to the polls by May 2019 and could break the impasse by calling an early election. However, a state election in the state of Victoria scheduled for late November is seen limiting Turnbull to dates before the end of October if he intended to hold a national poll this year.
"He's always got that in his back pocket. If it looks like there's another attempt to dislodge him, he could try to lock his leadership in by taking the coalition to an election," said Nick Economou, senior lecturer in politics at Monash University in Melbourne.
A spokesman for Turnbull declined to comment on the prospect of an early election.
Turnbull declared the leadership of the government open earlier on Tuesday amid a backbench uprising as opinion polls showed the government on course for a heavy election defeat by the opposition Labor party.
His position remains in jeopardy despite surviving Dutton's leadership challenge, stoking expectations of further political instability in a country that has seen six different leaders since 2009.
"We've seen it so often in Australian politics – this two-stage act play in removing a prime minister – and, given how close the vote was, there's definitely more to come," said Haydon Manning, a political science professor at Flinders University in South Australia state.
Turnbull came to power in a party-room coup in September 2015 when he ousted former prime minister Tony Abbott, who also survived an internal leadership contest before his eventual defeat.
Turnbull, a social liberal and multi-millionaire former merchant banker, rode an early wave of popular support but his standing with Australia's electorate has diminished significantly.
He has struggled to appeal to conservative voters, while progressive supporters have been disappointed as they watched government policies shift to the right as Turnbull moved to appease a powerful right-leaning backbench.
The uneasy unity held sufficiently to secure a narrow election victory in 2016.
However, that fragile peace was broken this week by the weakening of the government's centerpiece energy policy, which had included the imposition of a target of a 26 percent reduction in greenhouse emissions from Australia's energy generators, an issue that has repeatedly divided the government.
Turnbull's challenger Dutton, a conservative who has won the support of the powerful right wing of the Liberal Party, resigned from the Cabinet after losing the vote, Sky News reported.
Dutton, a former policeman from Queensland state, will move to the government's backbench, a position that will allow him to canvass support to mount a potential fresh challenge.