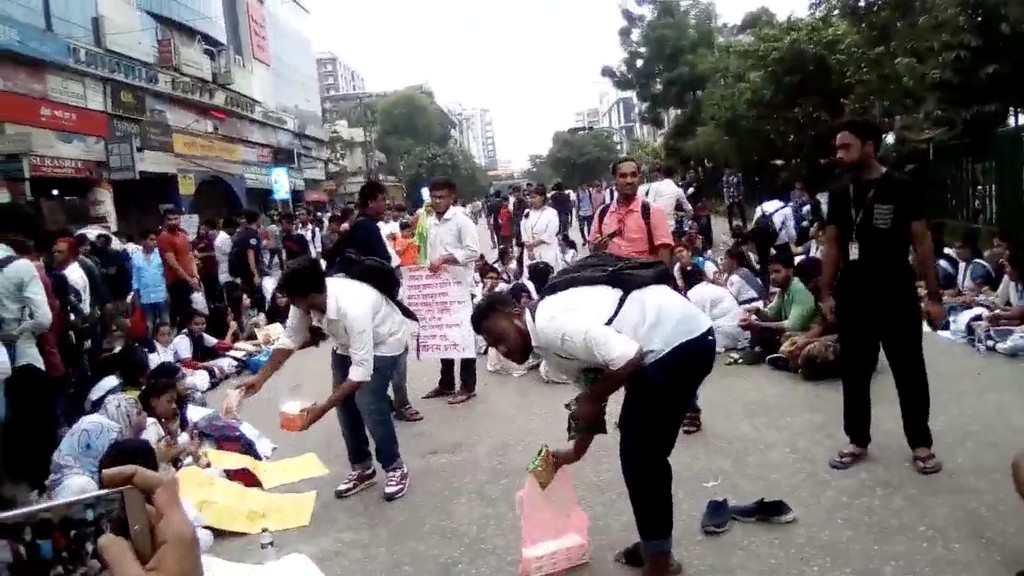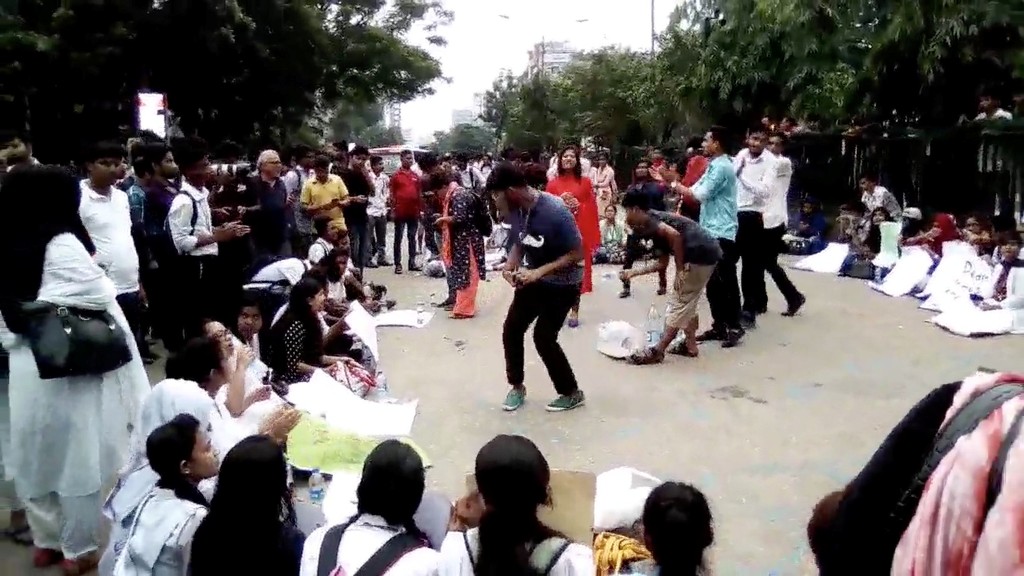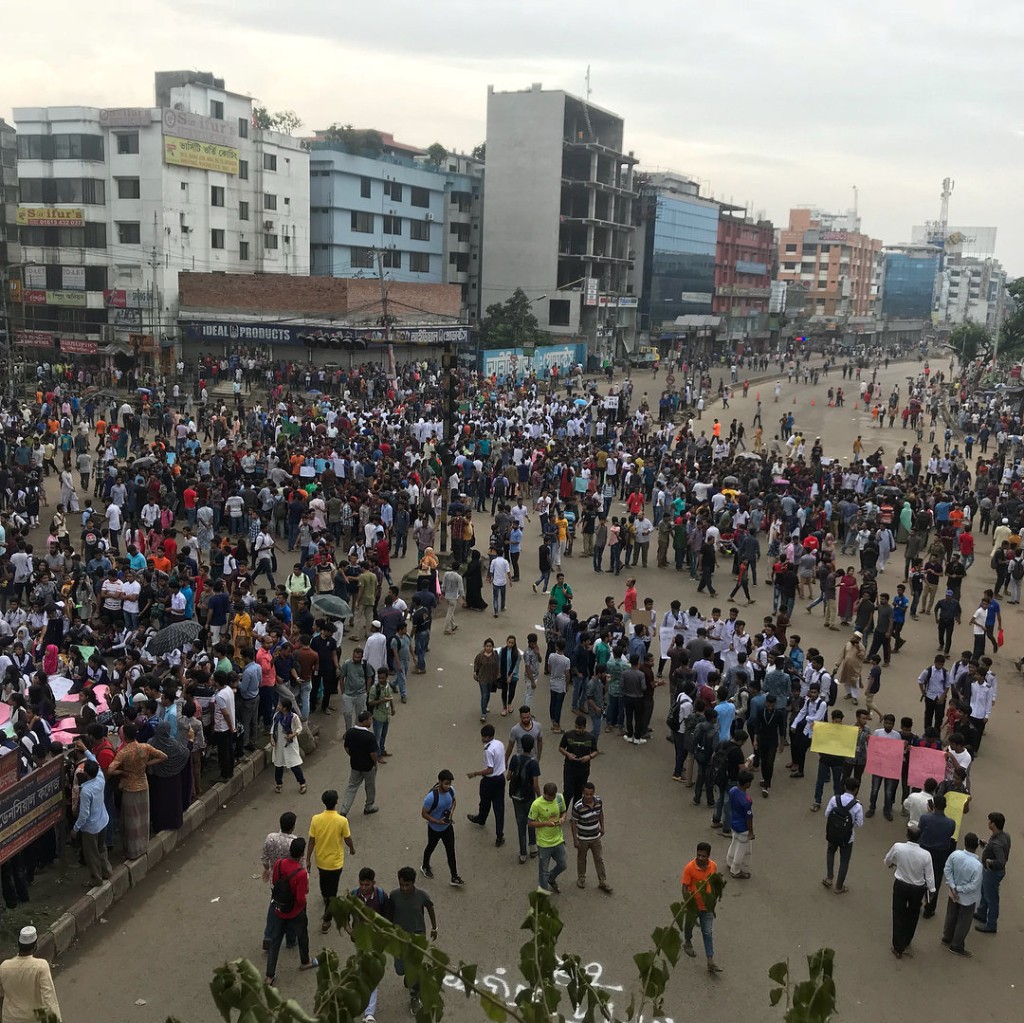 A massive student protest in Bangladesh triggered by the death of two teenagers run down by a speeding bus in the capital has worried the government ahead of a general election and prompted a warning against opposition meddling.
Traffic in heavily congested Dhaka has been paralyzed and 317 vehicles set ablaze in protests that have injured at least 51 people since Sunday's incident, in which a privately run bus hit college students.
Tens of thousands of uniformed school and college students have turned out, demanding a crackdown on buses, many without fitness certificates, that often engage in dangerous races in the streets.
"We have assured them that all their demands will be fulfilled and a law will be proposed in the next session of parliament," Interior Minister Asaduzzaman Khan told Reuters.
"But we fear the movement may turn violent as there is a conspiracy to…make the government inoperative. We'll take stern action against those conspiring to exploit this by inciting the minors."
Law enforcement agencies had proof that activists of the student wing of the main opposition Bangladesh Nationalist Party (BNP) had been told to mix with protesters, Khan added, urging parents to steer children away from the protests.
The BNP rejected the accusation of instigation.
"The government should resign immediately for failing to tackle road accidents and solve the crisis of mass commuting," Mirza Fakhrul Islam Alamgir, its secretary general,
"This is a pretence to cover up its failure."
The protests spreading across Bangladesh have highlighted traffic risks in the densely populated country, where more than 4,000 people die in road accidents each year, one of the world's highest rates, 
Spontaneous student protests are rare in Bangladesh and the government should handle them carefully ahead of elections due by December, said Mahbubur Rahman, a political science professor at Dhaka's North South University.
"Their movement acted as a spark and within a short time it spread all over the country," Rahman said. "If the government fails to control and manage it, then it will be judged as a failure of the administration and government."