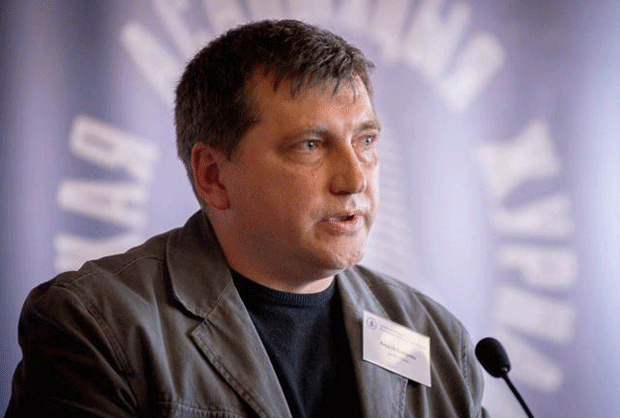 Three journalists working for independent news outlets in Belarus have been detained on suspicion of hacking the computers systems of state-run news agency BelTA and stealing its data, authorities said on Tuesday.
Investigators said they had opened a criminal case against the two editors from the privately owned independent news website "Tut.by" and one journalist from the independent news agency BelaPAN.
Local rights groups said arrests were part of a government drive to muzzle independent media. Last year the Belarus authorities put down peaceful opposition protests in a severe crackdown which ended a brief period during which the government had eased its authoritarian rule.
"Without the knowledge or agreement of the republican unitary enterprise (BelTA), information held on its computer system was accessed illegally more than 15,000 times over a two-year period," investigators said in a statement.
Andrei Bastunets, head of the Belarusian Association of Journalists, said government pressure on independent media had been on the rise in the last year.
"I link this (case) with the general trend and the desire to control the internet space," he said.
Ales Belyatsky, from human rights organization Viasna-96, agreed: "This is a purposeful policy of limiting the information field in Belarus," he was cited as saying on the website palitviazni.info.
Investigators searched the Minsk offices of Tut.by and BelaPAN on Tuesday morning. The punishment for such a charge is either a fine r a jail term of up to two years.
Nasha niva, another independent news website, cited a representative of BelTA as saying that the detained journalists had used other people's passwords to access its news wire.
President Alexander Lukashenko has run Belarus along Soviet-style command lines since 1994. He has heeded some calls from the West to show more leniency toward political opposition, but opponents say their freedom to operate remains severely limited.
Representatives of the BelaPAN news agency were not immediately available for comment and its web site stopped updating.
Tut.by is the biggest online news portal in the country with 800,000 daily unique users.