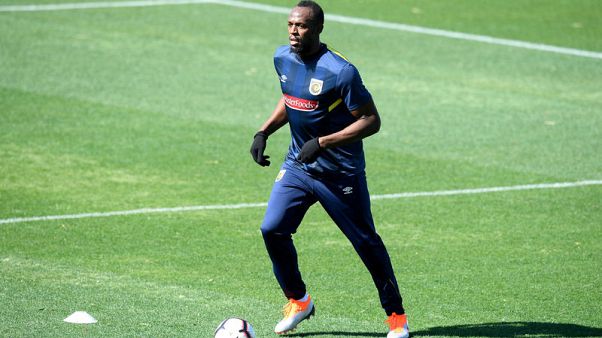 Olympic sprint champion Usain Bolt is set for his first trial match with Australian soccer team Central Coast Mariners when they take on a select side of top local amateurs on Friday.Mariners coach Mike Mulvey said the eight-times Olympic gold medallist could expect to get some minutes in the match, which will be televised live by local broadcaster Fox Sports.
Bolt, who had his first training session a week ago, said he expected to get on the ground for the last 15 or 20 minutes and had been practising as a left winger.
"For me, it's just getting fit and getting a lot of touches of the ball," the 32-year-old told reporters after training at Central Coast stadium on Tuesday.
"I have time so I'm just going to take my time to learn the ways and keep pushing."