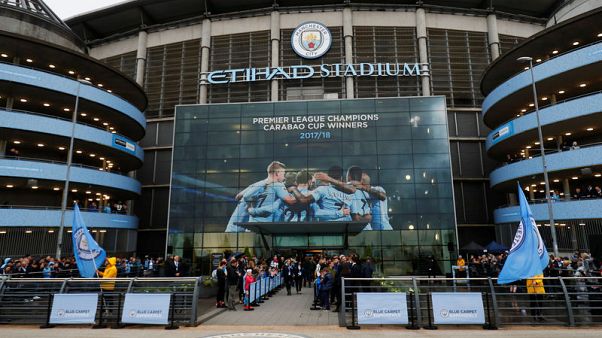 Manchester City are wary of the threat posed by Champions League Group A rivals Shakhtar Donetsk after being tested by the Ukrainian side in last season's competition, the Premier League club's director of football Txiki Begiristain has said.The teams were drawn in the same pool during last season's Champions League with Pep Guardiola's side earning a hard-fought 2-0 home win over Shakhtar in September before the Ukaranian side handed City their first defeat of the season in December.
The clubs grabbed the top two spots in their group to progress to knockout stages with Shakhtar reaching the last-16 and City ousted by Liverpool in the quarter-finals.
"We know Shakhtar and we are back against them. We had some difficulties trying to beat them at home last season, so we have to remind ourselves how difficult it is going to be," Begiristain told City's website.
"The Champions League is very mportant every season. We want to be stronger in Europe and we want to have the opportunity to fight for this… We are getting close but we want to be closer than last season and we want to be there."
City will travel to Shakhtar on Oct. 23 and host the Ukrainian side at the Etihad on Nov. 7.