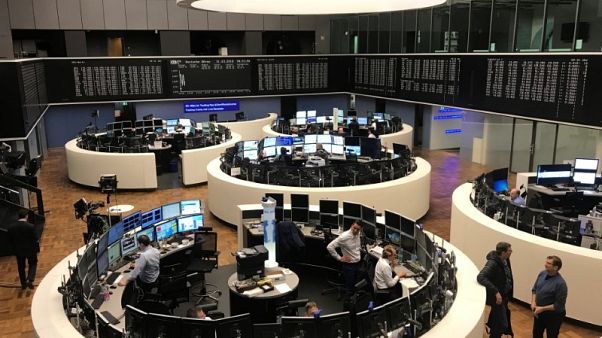 Hopes that the United States and China might find a compromise to resolve their trade dispute lifted European shares on Monday, while Turkey's currency crisis showed no immediate sign of worsening.
At 0712 GMT, the pan-European STOXX 600 (.STOXX) was up 0.25 percent at 382.01 points, with most markets across the continent gaining.
British software group Sage (SGE.L) posted the worst performance, down 6.6 percent after a rating downgrade of its stock by Deutsche Bank, two traders said.
Shares in British contractor G4S (GFS.L) fell close to 2 percent after the British government took over running a prison after an inspection found it had fallen into a "state of crisis".
While the second-quarter earnings season nears its end, NMC Health (NMC.L) rose 3.2 percent, at the top of the STOXX index, after publishing a trading update.