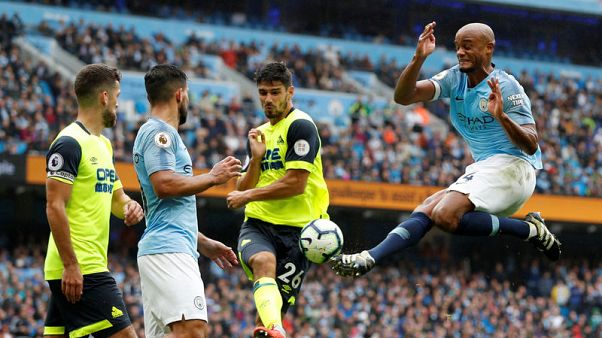 Manchester City captain Vincent Kompany says his natural athletic ability and desire to keep improving can help him prolong his career with the Premier League champions.The 32-year-old Belgian international defender has been forced to overcome a number of injury issues during his 10-year stint at the club, where he adds solidity and composure to the back line of Pep Guardiola's team when fully fit.
"I think what people have never really understood with me is that aside from having had some injuries I'm actually lucky to be a good athlete naturally so I still feel mobile," Kompany, whose contract expires next season, told the City website.
"I still feel strong, that I'm improving and I'm learning so much more about the game."
Kompany was a substitute in City's 2-0 win at Arsenal in their league opener but returned to the starting side that thumped Huddersfield Town 6-1 last weekend. City take on promoted Wolverhampton Wanderers on Saturday.