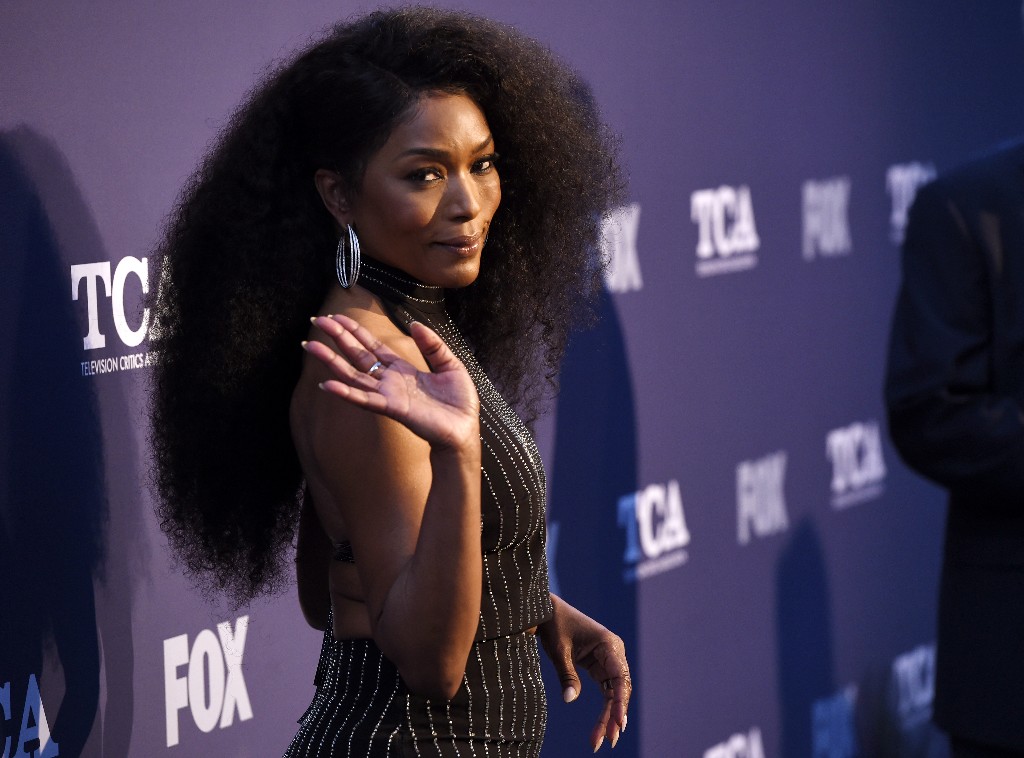 A roundup of news Thursday from the Television Critics Association summer meeting, at which TV networks and streaming services are presenting details on upcoming programs.
Creators of "The Simpsons" have the freedom to handle the show's depiction of Indian shop owner Apu in the right way for their show, a top Fox executive said.
Apu, the Kwik-E-Mart clerk who has sold expired food and ripped off customers in the long-running animated Fox series, has come under fire as racist and stereotypical. The criticism flared after the recent release of the documentary "The Trouble with Apu."
"We have had conversations with (executive producer) Jim Brooks and his team, and basically we've left it up to them," Fox Television Group Chairman and CEO Dana Walden told a TV critics' meeting.
"They've treated the characters with so much respect, we definitely trust them to handle it in a way that will be best for their show," Walden said. She's unaware of their plans, but "we all decided that was their decision."
"The Simpsons," now in its 30th year, made a stab at responding to critics in an episode that aired last April. Mom Marge is sharing a book she enjoyed as a child with daughter Lisa but finds herself editing its slurs against people of Irish and Latin American descent as she goes.
Lisa's response: "Something that started decades ago and was applauded and inoffensive is now politically incorrect. What can you do?" A photo of Apu appears, and Marge says, "Some things will be dealt with at a later date" and Lisa adds, "if at all."
Comedian Hari Kondabolu, who wrote "The Problem With Apu" documentary to address how marginalized groups are represented in pop culture, attacked the show's response as sad and misguided. He was joined by a chorus of online protests.
Walden had a measured response when asked about the episode's backlash. She called it "good information" for the creators, who she said focused on it and undoubtedly will take it into account as they further address the character.
Hank Azaria, the cast member of "The Simpsons" who voices Apu, said publicly in April he hopes the show makes a change and he's willing to step away from the role, saying it feels like the right thing to do.
"9-1-1" STARS CALL REAL 911
Angela Bassett once resorted to dialing 911 for help when she had trouble with a fireplace at home. Aisha Hinds needed help for a life-threatening emergency as a teenager.
The actresses co-star on Fox's "9-1-1" series about the pressurized world of police, firefighters and dispatchers who are thrust into a variety of high-stress situations.
Bassett told a TV critics meeting that she once called for help when a fire she and a friend started got out of hand. It wouldn't extinguish after being doused with water and she had trouble using a spatula to toss the burning log outside.
"I'm a Florida girl, so fireplaces aren't usually a thing," she said.
Much to Bassett's relief, firefighters in full gear arrived and took care of it.
"They were very handsome," she said, smiling.
Hinds got mistakenly shot in the back as a 16-year-old walking home from school in New York by a suspect chasing another man.
"It didn't even register that I had been shot," she said. "It felt kind of like a stiletto, like a really sharp stiletto just piercing, and really, really hot."
The bullet grazed her aorta and she ended up losing a kidney. Both of the men involved ended up dying within a couple years of the incident.
"So here I am, the lone survivor of that entire experience," Hinds said. "Truly, truly I have to give credit to the very fast response of 911 in my neighborhood."
Fox is developing two potential new series for its "24" drama franchise.
Fox executives Dana Walden and Gary Newman told a TV critics' meeting that veteran "24" producers Howard Gordon and Brian Grazier are working on the ideas.
One is a prequel to the original series and involves "24" creators Joel Surnow and Bob Cochran, said Walden.
The other series is set in the legal world and would be a new take on the franchise, she said. The action unfolds in the 24 hours before a prisoner's execution and involves high "emotional stakes," Newman said.
They didn't share further details.
Kiefer Sutherland starred in the original "24" that aired from 2001 to 2010 and in a limited 2014 version. The short-lived 2016-17 reboot "24: Legacy" featured Corey Hawkins.
Last Man Standing" isn't rushing to pick up the "Roseanne" pro-Trump mantle when it starts life at its new network this fall.
Tim Allen, star of the comedy that was axed by ABC and picked up by Fox, said his character is a centrist who would support Trump administration policies that help his business. But Mike Baxter probably isn't a vocal defender of President Donald Trump, Allen told TV critics.
Series executive producer Kevin Abbott described Allen's character as a conservative Republican, but he said it's unlikely the show will address Trump one way or the other.
Allen chimed in teasingly, saying, "Oh yes, we will."
A change of network won't change the show, which will remain familiar to fans of its ABC run, Abbott said: "The show was beloved by a large audience, and we want to keep that audience and we hope expand it a little bit."
His fellow executive producer, Matt Berry, said "Last Man Standing" and "Roseanne" can't really be compared.
"The only similarities with the 'Roseanne' show is we're a family sitcom and the central character has a more conservative view," Berry said. But the revived "Roseanne" was an "issue-of-the-week" comedy, and "we don't do issues of the week. We consider ourselves a family show with a traditional character at the center."
Barr's series, in which the star's support for Trump was mirrored by her character, was canceled by ABC after one hit season when Barr posted a racist tweet about former Obama adviser Valerie Jarrett. Barr has both apologized for and denied knowing it would be seen as bigoted.
A spin-off, "The Conners," will air this coming season on ABC with the "Roseanne" cast minus Barr.
Abbott and Allen said they were surprised by ABC's abrupt 2017 decision to cancel "Last Man Standing" after six seasons, which Allen said was "very poorly handled."
Allen said at the time that his personal politics — he attended Trump's inauguration — might have played a role, and on Thursday he said if there was a political motivation the network certainly wouldn't admit it. But he added that it was a "financial decision on ABC's part."