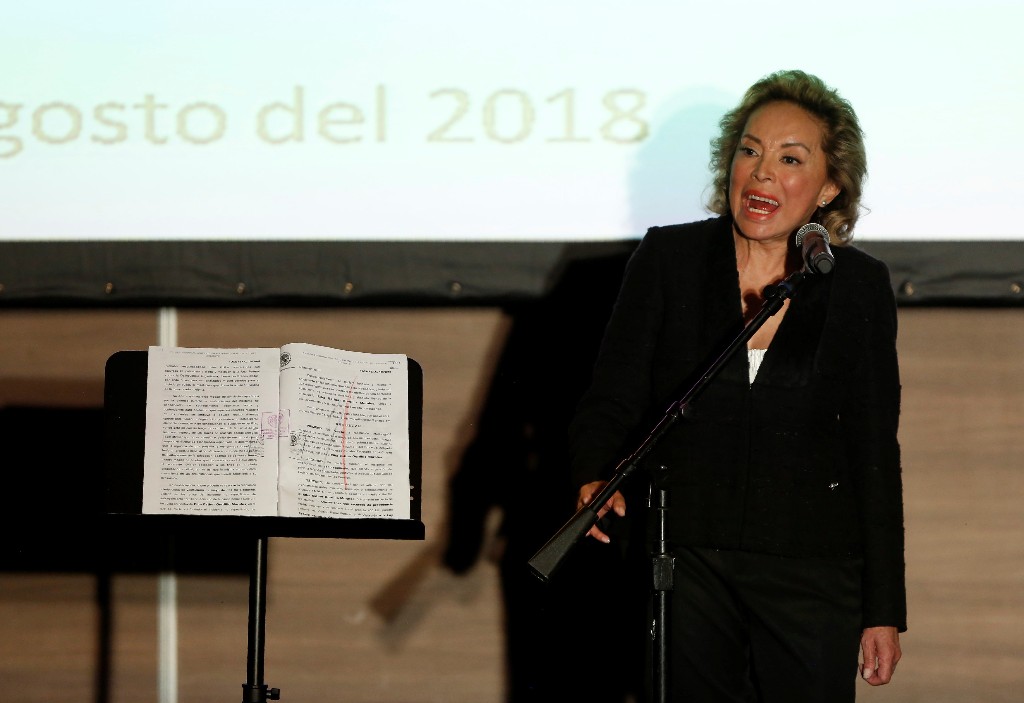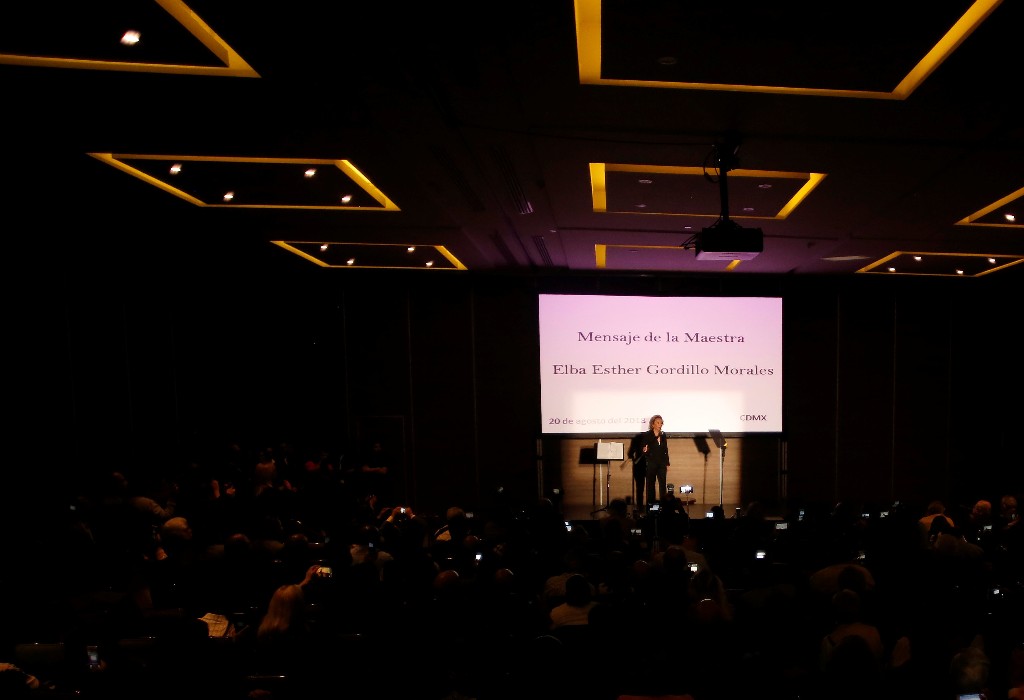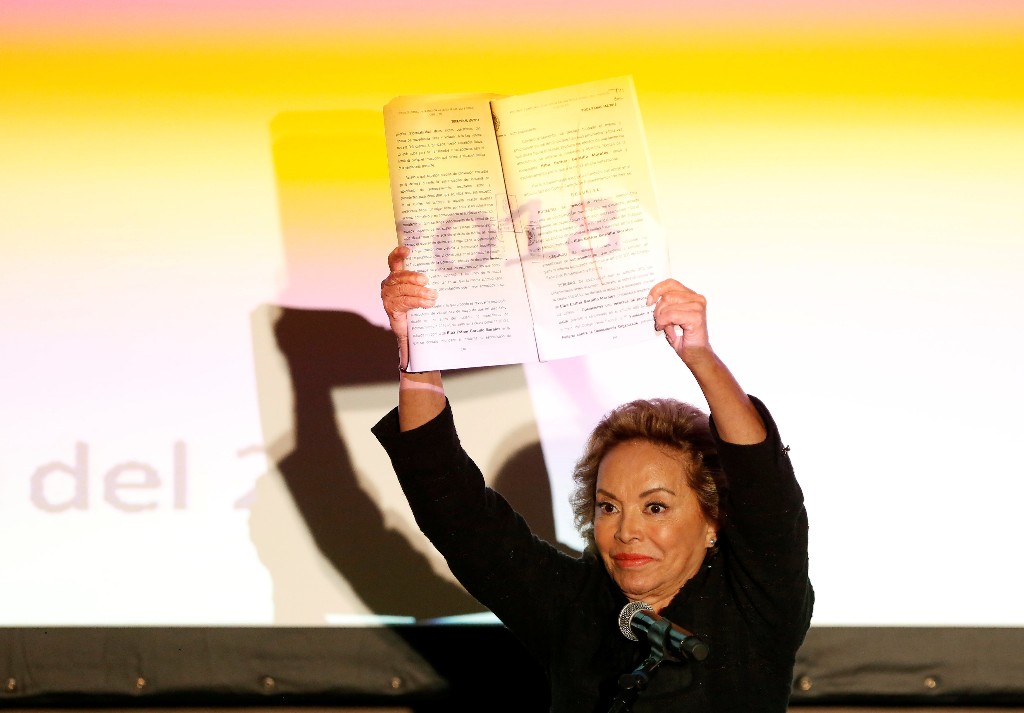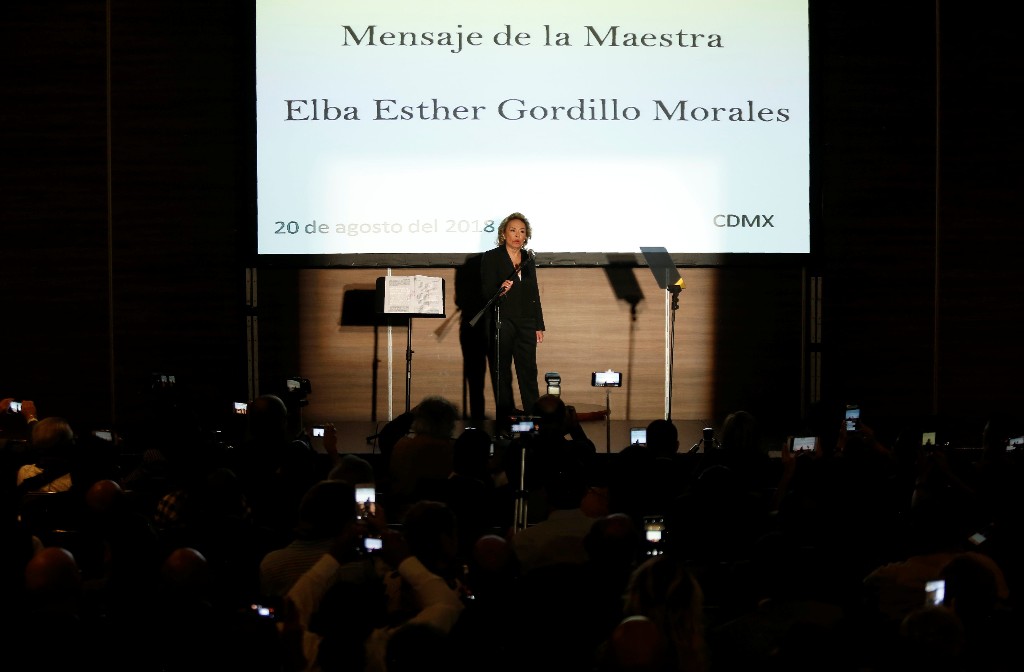 The former leader of Mexico's influential teachers union made a combative comeback to public life on Monday after being let off corruption charges, by attacking the outgoing government in a speech and claiming its education reform had failed.
Long accused by critics of corruption, Elba Esther Gordillo was a powerful force in Mexican politics before her arrest in 2013, a day after President Enrique Pena Nieto signed into law a major education reform that she had opposed.
Earlier this month, a judge dismissed charges of money laundering and organized crime against Gordillo.
In a defiant speech to a hall packed with supporters, Gordillo described herself as the innocent victim of a political witch-hunt, and blasted Pena Nieto's attempt to shake up the education system.
"I have won my freedom again, and the education reform has been brought down," Gordillo told the news conference.
Pena Nieto faced resistance from teachers in implementing the reform, and his successor, President-elect Andres Manuel Lopez Obrador, pledged to scrap the legislation in the campaign leading up to his landslide victory on July 1.
Gordillo's grandson, Rene Fujiwara, left the teachers' union's PANAL political party early this year to support Lopez Obrador's bid for the presidency.
Making her first public appearance since her arrest, Gordillo said she had been the target of "political persecution" that was used to tarnish the union.
At a news conference with Lopez Obrador later on Monday, Pena Nieto dismissed the notion Gordillo had been targeted for political ends.
Lopez Obrador, who following her arrest in 2013 had called Gordillo and Pena Nieto "equally corrupt", said little on her case save that the judge's decision should be respected.
Repeating his promise to "cancel" the education reform, Lopez Obrador said the 73-year-old Gordillo would not serve in his government.
Hundreds of members of the National Union of Education Workers (SNTE), one of the largest in Latin America with over 1.5 million members, crowded into one of the salons of the hotel in Mexico City where Gordillo delivered her speech.
"My loyalty and my place has always been, and always will be, alongside the teachers of Mexico, and the defense of public education," Gordillo said.
Gordillo led the teachers union for years and belonged to Pena Nieto's long-ruling Institutional Revolutionary Party, or PRI, until breaking with the party over a decade ago.
Mexico ranks last in education standards among the 35 countries in the Organization for Economic Cooperation and Development (OECD).