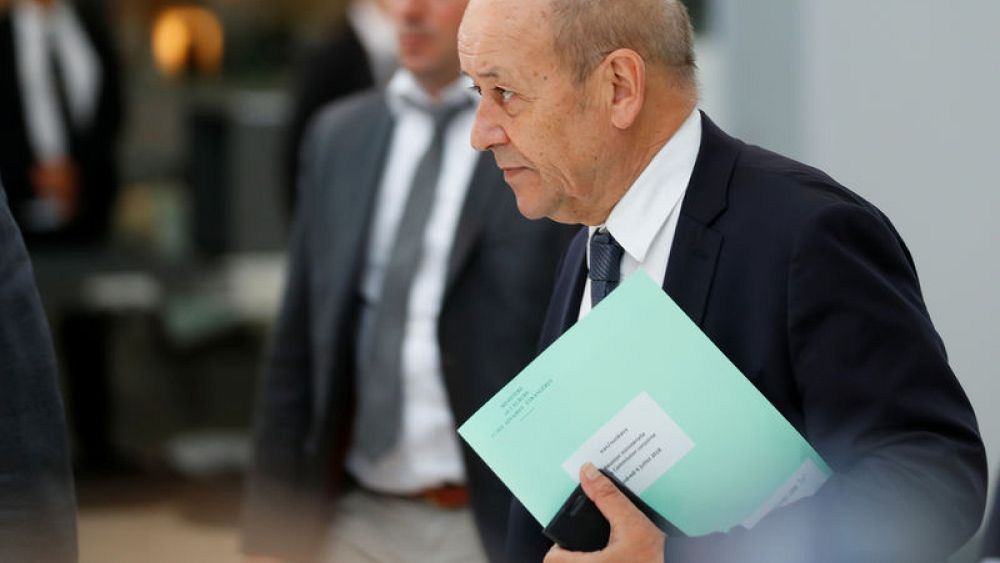 Iran's foreign ministry on Friday dismissed a French call for more negotiations with Tehran over the international nuclear accord as "bullying and excessive".
There was no need for the 2015 agreement between Iran and six world powers to be renegotiated, foreign ministry spokesman Bahram Qassemi said, according to the Islamic Republic News Agency (IRNA).
French Foreign Minister Jean-Yves Le Drian said on Thursday that, following the U.S. pullout from the agreement, Tehran should be ready to negotiate on its future nuclear plans, its ballistic missile arsenal and its role in wars in Syria and Yemen.
"French and international officials know well that Iran's regional policy is in pursuit of peace and regional and international security and combating terrorism and extremism," Qassemi said.
"There is no reason, need, reliability or trust for negotiations on issues that are non-negotiable."
The agreement, reached after years of painstaking negotiations, limited Iran's nuclear development programmes in exchange for an easing of sanctions.
Western powers had been concerned that Tehran was building towards nuclear weapons, although the Islamic Republic maintained the programme was for peace purposes. U.S. President Donald Trump backed out of the agreement in May, throwing its survival into doubt.
Paris and Tehran have already locked horns this week. France told its diplomats and foreign ministry officials to postpone indefinitely all non-essential travel to Iran, citing a foiled bomb plot and a hardening of Tehran's attitude towards France,