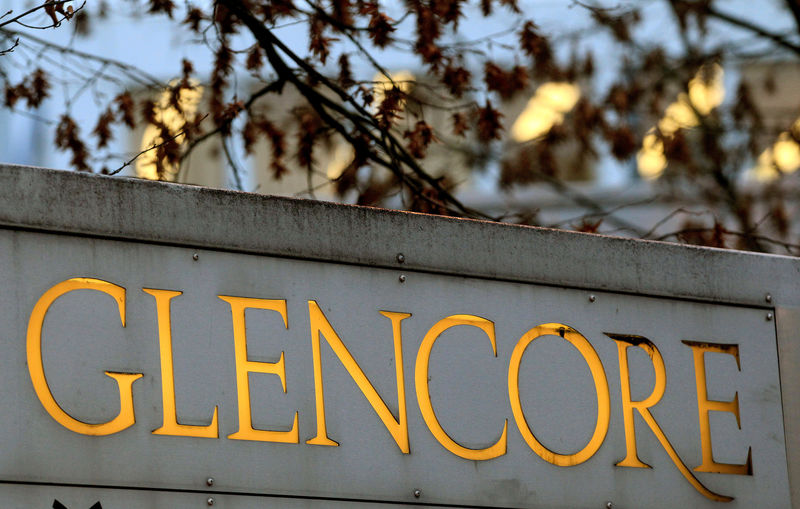 Glencore (GLEN.L) on Wednesday reported a 23 percent rise in first-half earnings and a 12 percent increase from its trading division while noting higher production costs for copper and zinc and a still volatile market.Many mining stocks have lost steam this year as metals markets weakened in response to concerns about trade tensions and uncertainty about Chinese demand. 
Other producers have also warned of the impact of cost inflation, while Glencore's share price has come under additional pressure from its exposure to political risk in Democratic Republic of Congo and a U.S. Department of Justice investigation.
Glencore's first-half core profits of $8.3 billion, up 23 percent, just missed a consensus forecast of $8.5 billion.
Adjusted earnings before interest and tax from its marketing division of $1.5 billion were in line.
Glencore shares were down around 2 percent in early trade.
CEO Ivan Glasenberg said in a statement market conditions were likely to remain volatile and the focus remained on "creating value for shareholders through the disciplined allocation of long-term capital".
Glencore had recovered strongly from the commodity crash of 2015-16 as the market anticipated it would lead the pack in deal-making and increasing its exposure to metals used in electric vehicles.
The focus this year has shifted.
In July, Glencore announced it would buy back shares worth $1 billion days after an announcement that the United States had demanded Glencore hand over documents about its business in the Democratic Republic of Congo, Venezuela and Nigeria as part of a corruption investigation.
Many analysts still regard the stock as undervalued.
"Political risks in DRC and more recently the DoJ subpoena have weighed on sentiment, but the equity story's attractive fundamentals remain intact in our view," analysts at BNP Paribas said in a note.