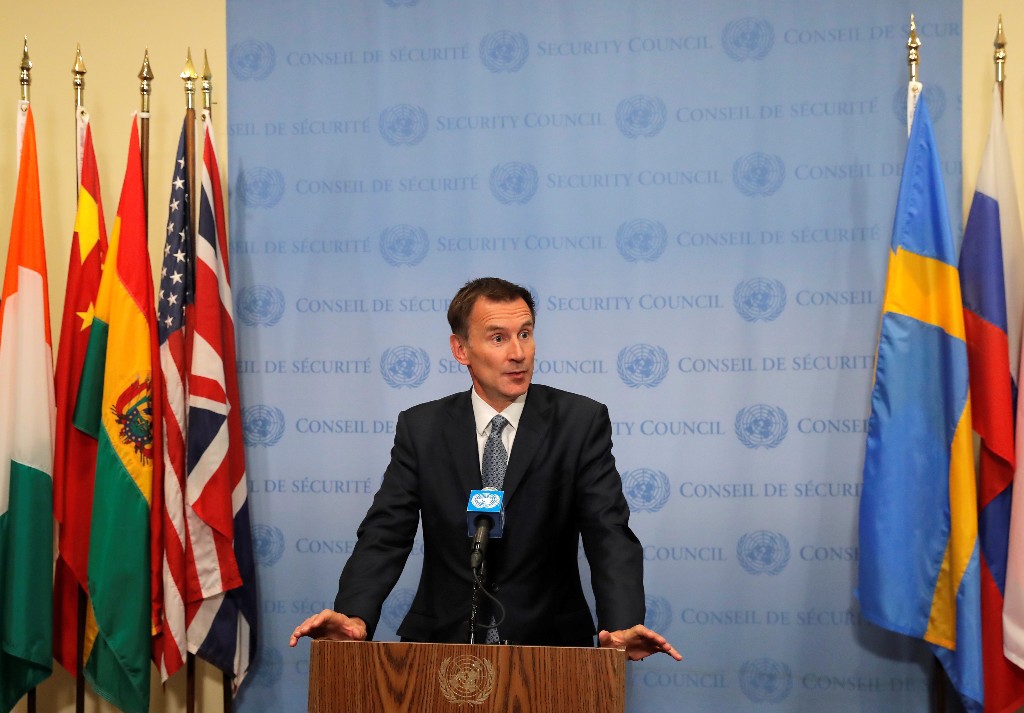 Britain's foreign minister, Jeremy Hunt, said on Thursday he believed the British parliament would only approve a Brexit deal that was consistent with the "letter and spirit" of the 2016 referendum result in favor of leaving the European Union.
Speaking at the United Nations, Hunt said Britain was hopeful, but "cautiously hopeful, rather than wildly hopeful", about reaching an agreement with the EU on the terms of Brexit, as it was in the interests of both sides.
"I think Parliament will only accept a deal that is consistent with the letter and spirit of the referendum result – the decision by the British people to leave the European Union," he said.