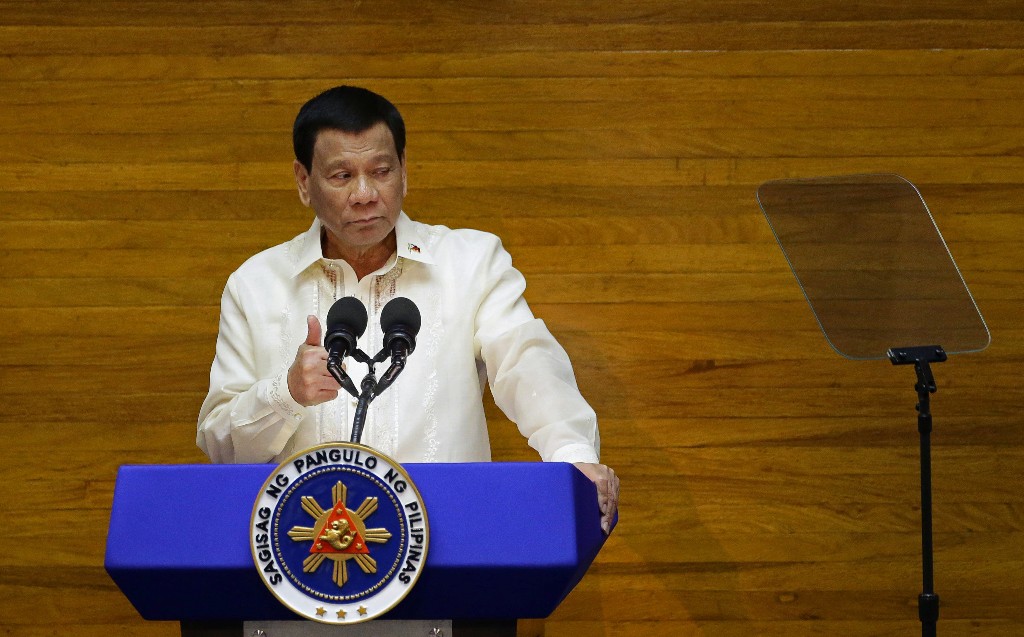 Philippine President Rodrigo Duterte said in a rare rebuke of Beijing he wants China to rethink its conduct in the South China Sea and that it has no right to repel foreign aircraft and boats passing by its artificial islands in the disputed waterway.
Duterte said he hoped China would "temper" its behavior and stop restricting movements, which could lead to a confrontation, possibly with treaty ally the United States. The Philippines was close enough to be put in danger, he said.
China, Taiwan, the Philippines, Malaysia, Vietnam and Brunei have competing claims to the Spratly archipelago, where China has rapidly turned reefs into artificial islands that appear to be military installations, from which its personnel routinely instructs foreign vessels to leave.
"They have to rethink that because that would be a flashpoint someday," Duterte said in a speech late on Tuesday.
"You cannot create an island. It's man-made and you say that the air above this artificial island is yours. That is wrong because those waters are what we would consider international sea. And the right of innocent passage is guaranteed," he said.
China's Foreign Ministry did not respond immediately to a request for comment.
Duterte has a policy of engagement with Beijing, in the hope of securing billions of dollars in grants, loans and investments, and has rejected criticism that he is acquiescing to Chinese pressure or surrendering Philippines sovereignty.
However, instead of blaming China for building and militarising islands in disputed waters, he has said the United States was at fault for not blocking the construction when it started.