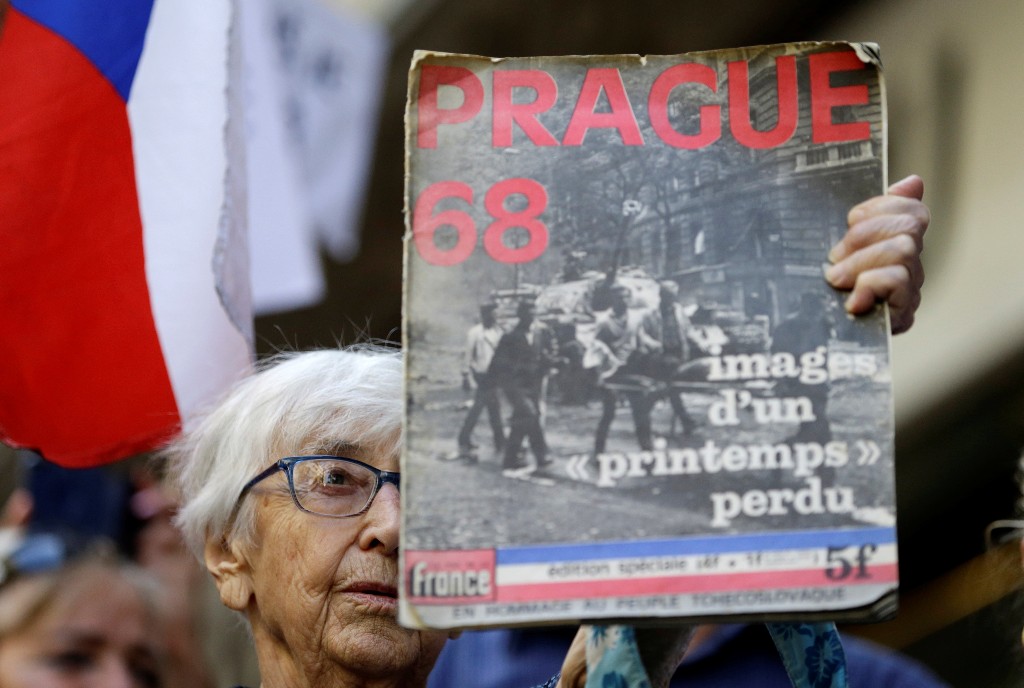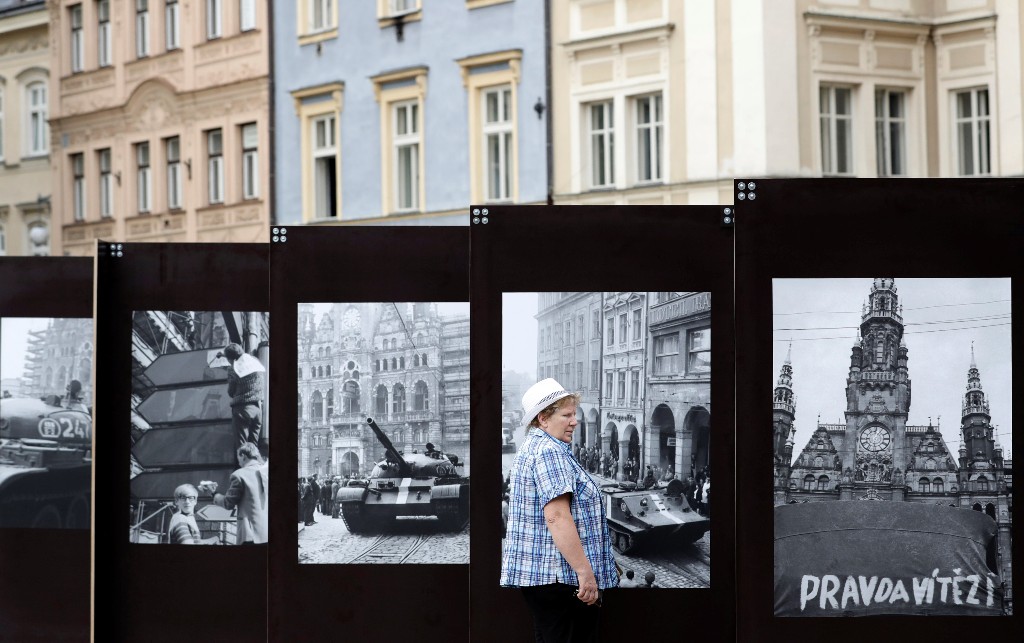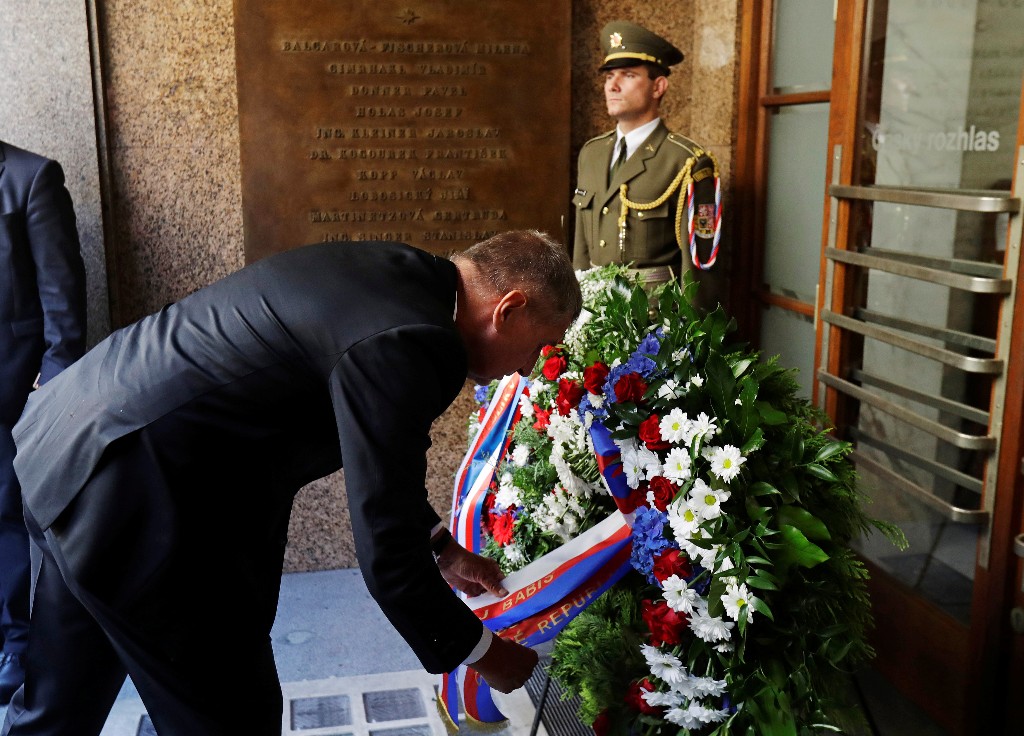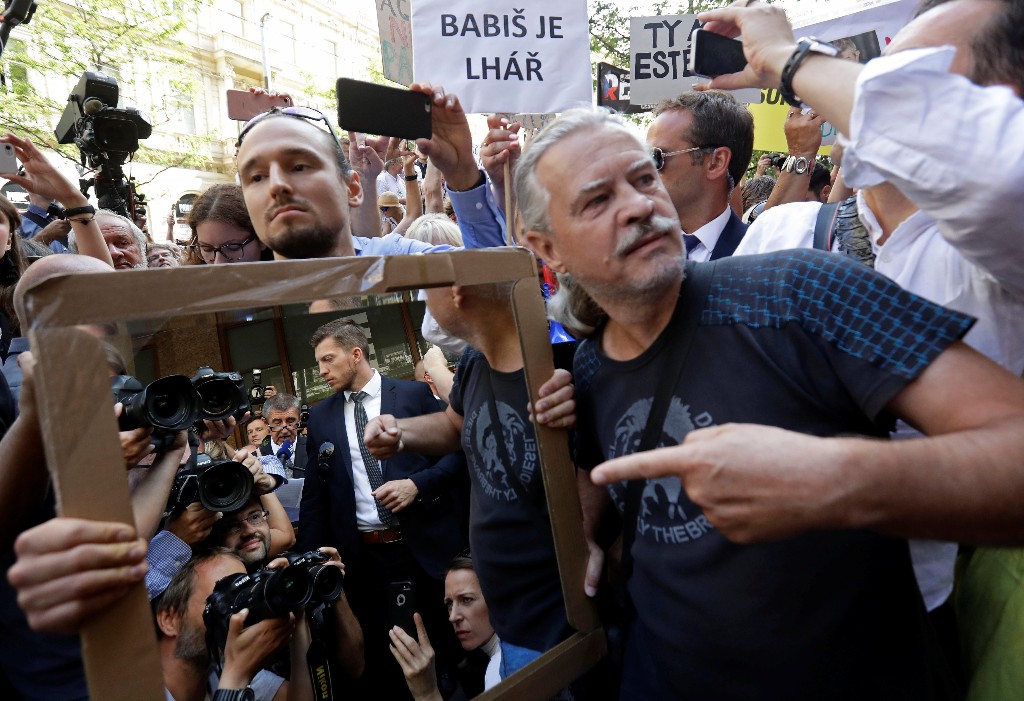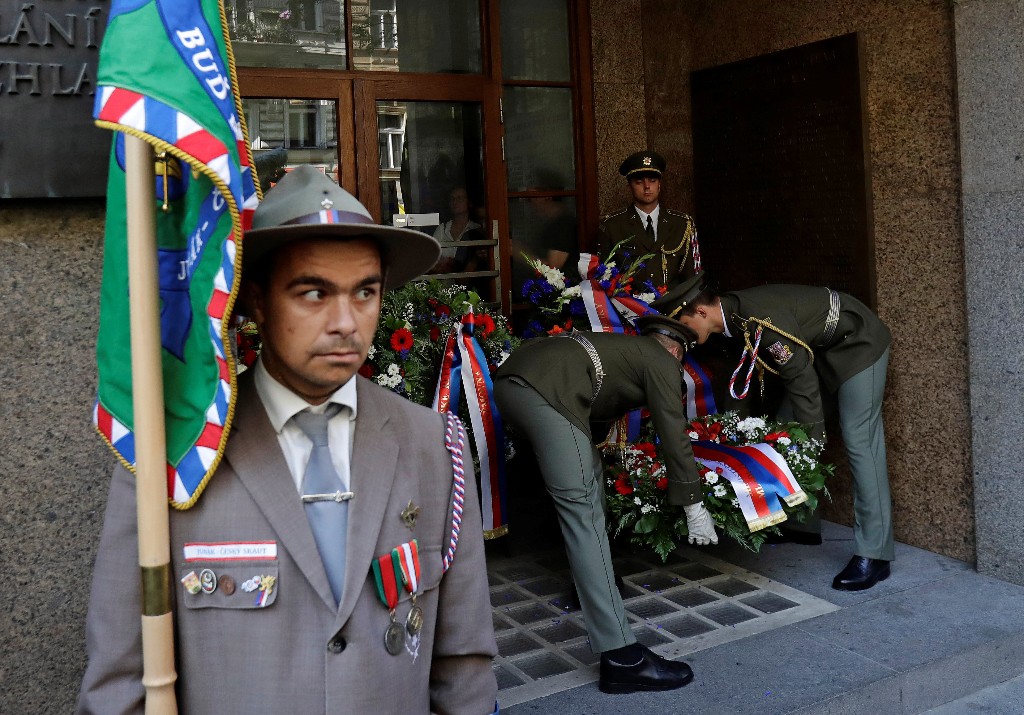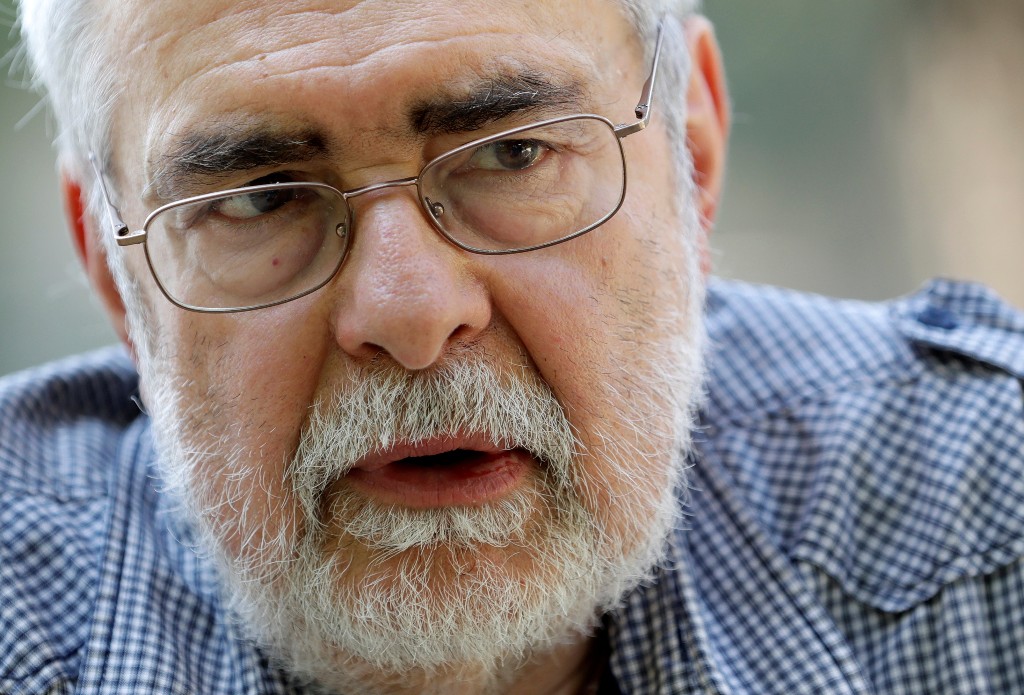 Fifty years ago Soviet tanks rolled into Prague to crush the Czechoslovak Communist government's democratic reforms, ushering in a bloody occupation whose lessons many Czechs fear have been forgotten.
The anniversary, marked by ceremonies, exhibitions and films about the 'Prague Spring' and its brutal suppression that began on Aug. 21, 1968, comes at a time of renewed influence for the long-marginalized Czech Communist Party in national politics.
Prominent European Union politicians said the anniversary also underlined the need to defend freedom and democracy today on a continent facing a new wave of authoritarianism in eastern Europe, as well as a more assertive Russia.
"August 21 (1968) was a punch to the face," said Vladimir Hanzel, recalling the raw violence of the day when 200,000 Warsaw Pact troops – mostly Soviet but also Polish, Hungarian and Bulgarian – descended on his country.
Hanzel, then a 17-year-old student, said he made his way to the center of Prague against his mother's advice to see the foreign troops blast the National Museum with heavy machine gunfire, mistaking the ornate building for a government office.
Amid general confusion, as the troops struggled with Czech street names, he described Prague citizens erecting barricades with trams and other vehicles, which prompted the soldiers to open fire, killing and wounding dozens.
Moscow's Communist leadership had ordered the invasion to end the Czechoslovak Communist Party's reforms easing travel restrictions and censorship. This had allowed greater media freedom and left the regime open to corruption allegations.
The surprise invasion led to the end of Czech Communist leader Alexander Dubcek's 'Socialism with a human face" policy and to two more decades of totalitarian rule until mass peaceful protests in 1989 finally toppled the Communist regime.
Hanzel, who later served as personal secretary to Vaclav Havel, the country's first post-communist president, expressed concern that, for the first time since 1989, the Czech Communists are again wielding political influence.
In July, the Communists, who have maintained a place in parliament, helped Prime Minister Andrej Babis's minority government win a confidence vote.
"It is one of today's big paradoxes that… the Communists are again pushing forward and people don't mind," said Hanzel.
Babis told Reuters in an interview on July 31 that today's Communists were a democratic party and no foreign partners had raised concerns. He also said the pro-Russian, anti-NATO party would not influence him.
Tuesday's anniversary also coincides with mounting concerns in Brussels and other western European capitals about the resilience of democracy in post-communist member states. The EU and rights groups have criticized judicial reforms in Poland and Romania and the curbing of media freedoms in Hungary.
Alluding to such worries, veteran EU lawmaker and former Belgian premier Guy Verhofstadt tweeted on Tuesday: "50 years ago today, the Red Army crushed the hopes of Czechs & Slovaks who sought freedom & democracy. Europeans must now stand together & reject a new wave of authoritarian influence undermining our societies again."
Donald Tusk, president of the European Council and a former Polish prime minister, tweeted: "The desire for freedom and democracy survived (the invasion) and is the essence of what unites Europe today."
Another legacy of the Soviet-led invasion is deep distrust of Russia among many people in both the Czech Republic and Slovakia – which split peacefully in 1993 – even though some leading politicians advocate increased economic ties.
Czech President Milos Zeman is a frequent critic of EU sanctions on Moscow, though the Czech intelligence service often highlights Russian espionage activity in politics and business.
"(The Russians) probably would not come with tanks today but there are other forms. They think they are a great empire," said Dana Kyndrova, curator of an exhibition of photographs from August 21, 1968.