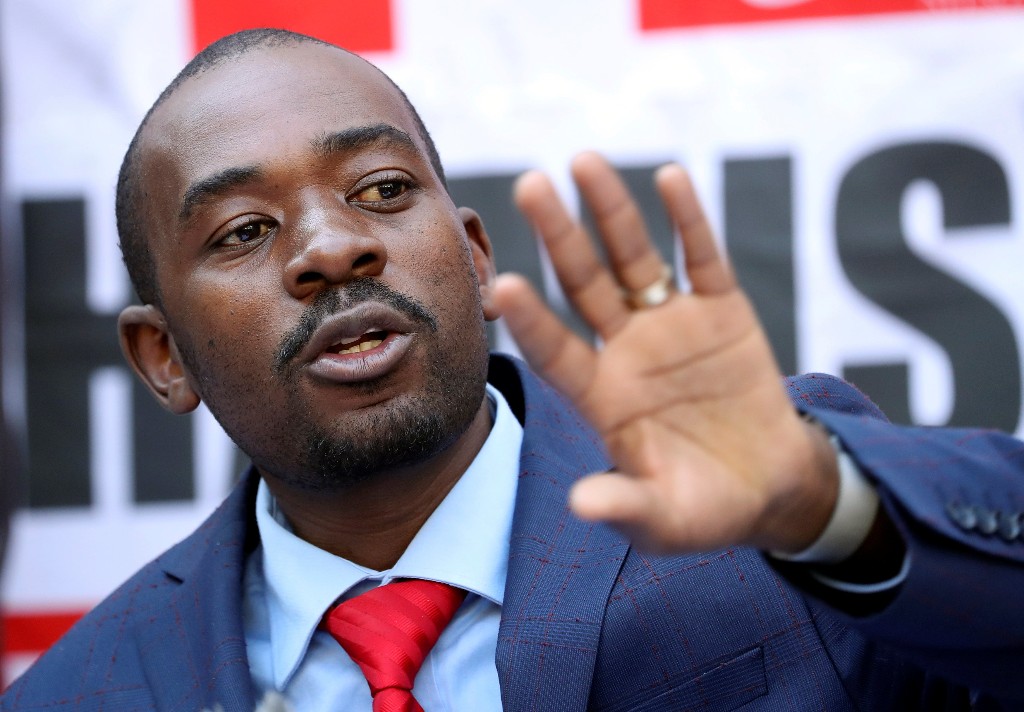 Zimbabwe's main opposition leader, Nelson Chamisa, filed a court challenge on Friday against President Emmerson Mnangagwa's election victory, he wrote on Twitter, a move that would delay Mnangagwa's inauguration that had been slated for this Sunday.
"Our legal team successfully filed our court papers. We have a good case and cause!!" Chamisa tweeted.
Under the constitution, a losing presidential candidate has seven days to challenge the result from when a winner is declared. The Constitutional Court must rule within 14 days and Mnangagwa's inauguration would have to wait for the outcome of Chamisa's challenge.
Earlier this month, Mnangagwa secured a comfortable victory, according to results from the Zimbabwe Electoral Commission, polling 2.46 million votes against 2.15 million for the 40-year-old Chamisa. The opposition said the result was rigged.
The election, the first since the army's removal of 94-year-old ex-president Robert Mugabe last November, passed off relatively smoothly but its aftermath revealed the deep rifts in Zimbabwean society and the instinctive heavy-handedness of the security forces.
Two days after the vote, six people were killed in an army crackdown on protests against the victory by Mnangagwa's ruling ZANU-PF party, a reminder that Zimbabwe will struggle to repair its image as a nation known for repression and economic collapse.