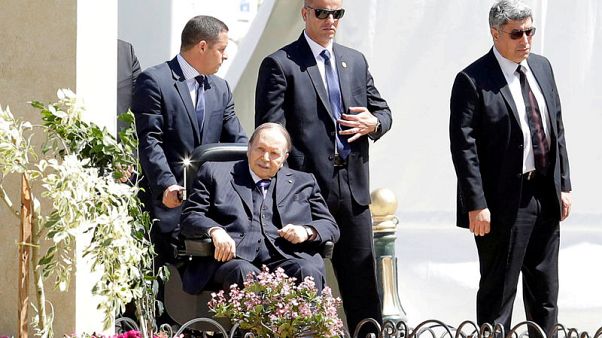 Algerian President Abdelaziz Bouteflika returned home on Saturday after a six-day trip to Geneva for medical tests, the presidency said.
It was the latest of a series of trips abroad for medical reasons since Bouteflika, 81, suffered a stroke in 2013.
He has made few public appearances since the stroke, but supporters have been urging him to stand in next April's election. Bouteflika, in office since 1999, has not yet said whether he will stand.