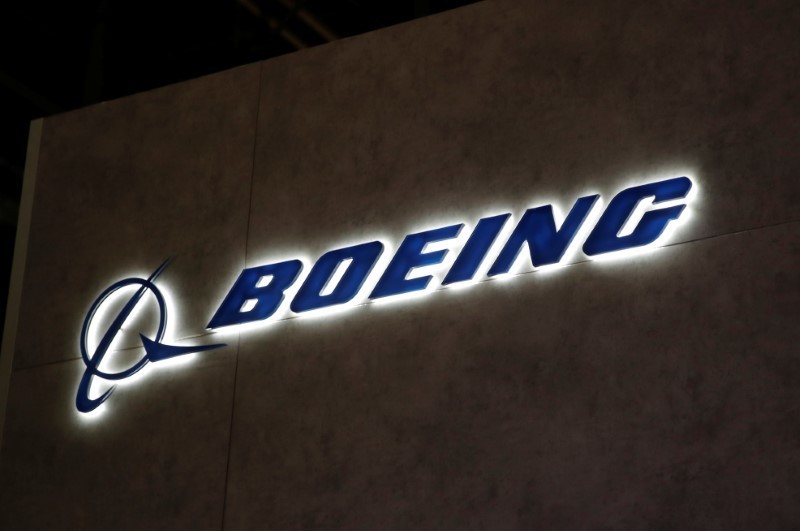 Chinese airlines will buy 7,690 new planes worth $1.2 trillion over the next two decades to keep pace with booming consumer and business demand for air travel, Boeing Co (BA.N) said on Tuesday, raising a previous forecast.
The U.S. planemaker's latest estimate for the period to 2037 is 6.2 percent higher than its previous prediction of 7,240 planes until 2036 made last year.
"The growth in China can be attributed to the country's growing middle class, which has more than tripled in the last 10 years and is expected to double again in the next 10," said Randy Tinseth, Boeing Commercial Airplanes' vice president of marketing, in a statement.
Boeing and its European rival Airbus <AIR.PA> have been jostling to increase market share in China, the world's fastest growing aviation market, with both opening assembly plants in the country.
The company has so far been mostly spared in an ongoing trade war between the United States and China. Large airplanes have been left out of China's retaliatory tariff lists although U.S. President Donald Trump has threatened to slap tariffs on virtually all Chinese imports into the United States.
Boeing also predicted that China will account for 18 percent of the world's commercial airplane fleet by 2037, up from 15 percent currently, and forecast that the country will need over $1.5 trillion in commercial services to support its fleet.
Three quarters of the 7,690 plane orders over the next 20 years will likely be for single-aisle aircraft while China's widebody fleet will require 1,620 new planes, tripling the country's current widebody fleet size, it added.