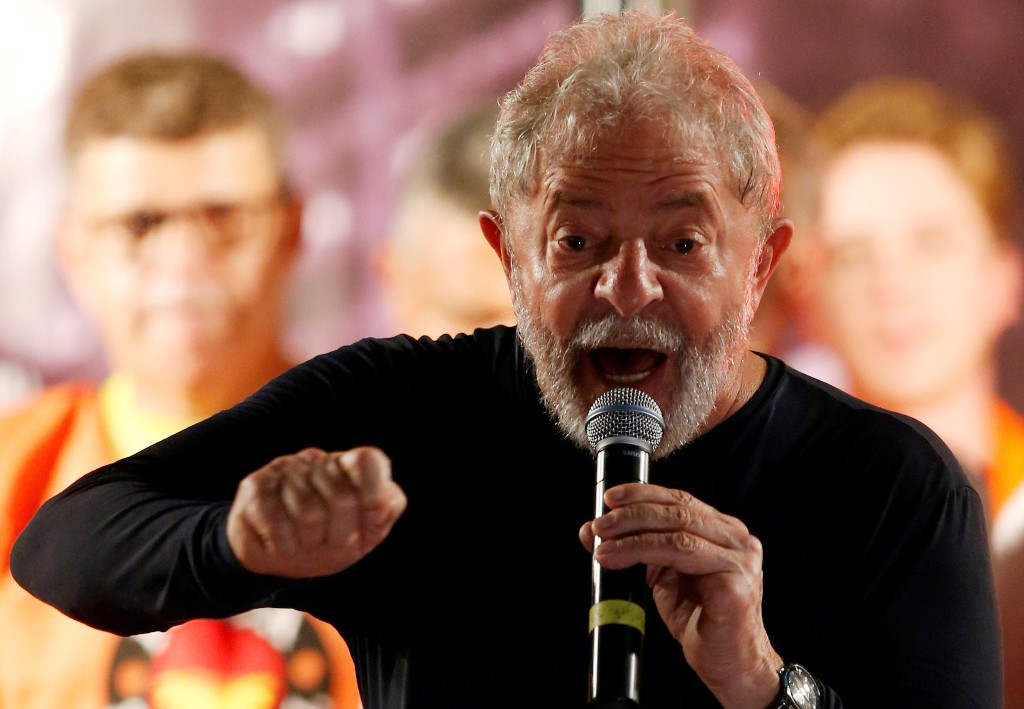 A Brazilian Supreme Court justice on Thursday rejected the latest appeal by jailed former president, Luiz Inacio Lula da Silva, that he be allowed to run in next month's election.
Justice Edson Fachin, in a decision posted on the court's website, ruled against the request from Lula's legal team, which argued that Brazil was required to follow the recommendation of the United Nations Human Rights Committee and allow Lula to run for office from jail.
Lula's legal team did not immediately reply to a request for comment. They have previously said they would appeal any ruling against them, and can do so by asking that the full court consider the appeal.
Lula, Brazil's most popular politician, is serving a 12-year sentence for a corruption conviction. His Workers Party (PT) registered him as its presidential candidate for the Oct. 7 vote anyway, saying he is innocent.
Lula is ineligible for office under Brazil's "Clean Slate" law, which prohibits candidates from running if they have convictions that have been upheld on appeal.
Despite his conviction and several graft cases pending against him, Lula leads the race by a long stretch, with 39 percent of voter support, according to pollster Datafolha. His nearest rival, far-right candidate Jair Bolsonaro, has 19 percent.
Thursday's decision was another blow to Lula's effort to run and pushes the PT closer to choosing former Sao Paulo mayor Fernando Haddad, now running as vice president on the ticket, to stand for the presidency.