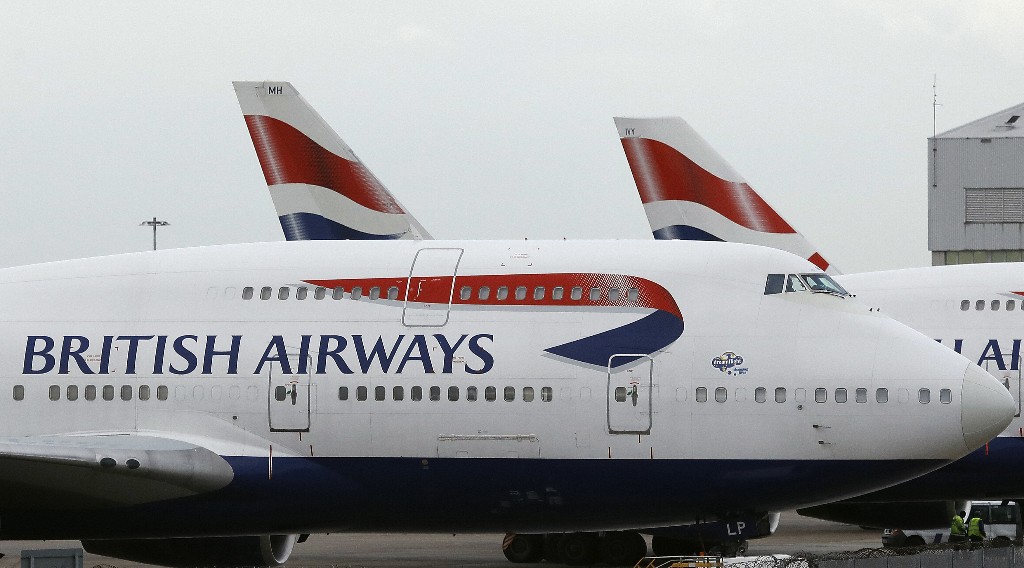 British Airways is promising to compensate customers after reporting a major hack of its website that compromised credit card information of roughly 380,000 travelers.
Chief Executive Alex Cruz said Friday the company is "100 percent committed" to compensating customers whose financial information was stolen. He said the company had been hit by a "very sophisticated, malicious criminal attack."
He said enough information was stolen to allow criminals to use credit card information for illicit purposes, and that police are investigating.
"We know that the information that has been stolen is name, address, email address, credit card information; that would be credit card number, expiration date and the three-letter code in the back of the credit card," he told the BBC, adding that no passport data had been hacked.
The company's mobile app was also breached, officials said.
British Airways also experience an IT-related crisis in May last year when roughly 75,000 passengers were stranded after the airline cancelled more than 700 flights over three days because of system problems.
The airline revealed the new hack Thursday evening and began notifying customers. Travelers who booked on the company website or mobile app from Aug. 21 until Sept. 5 may have been affected.
"British Airways is communicating with affected customers and we advise any customers who believe they may have been affected by this incident to contact their banks or credit card providers and follow their recommended advice," the company said in its statement.
The hack was not discovered until Sept. 5 and has now been resolved, officials said.
Britain's National Crime Agency says it is investigating.
Shares in BA's parent company, IAG, were down 2 percent on Friday.