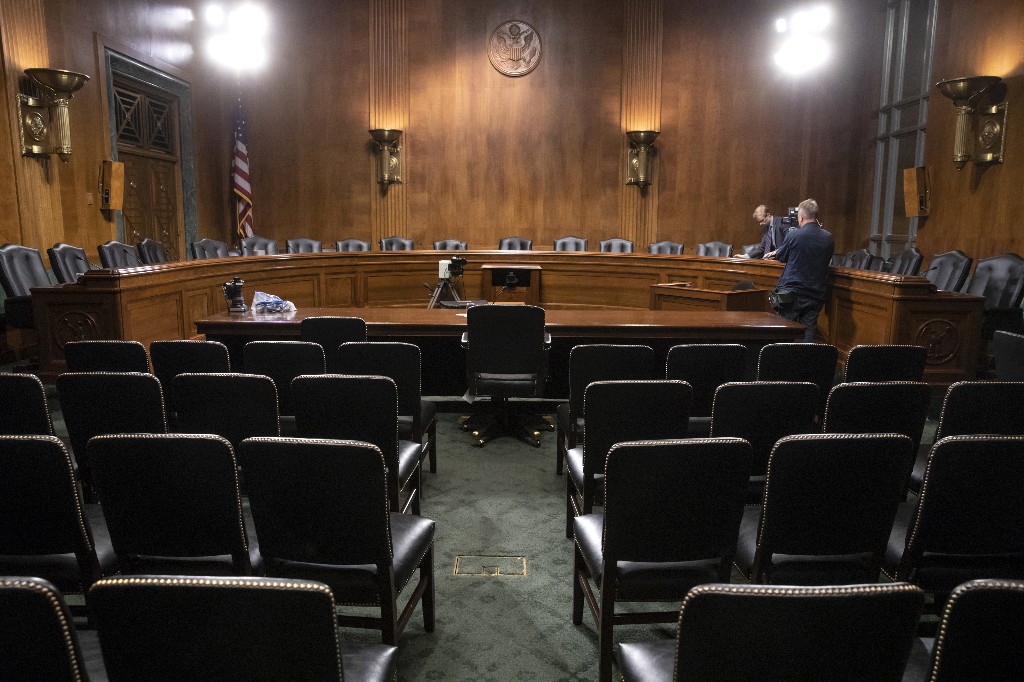 The biggest broadcasters and cable news networks are clearing their daytime schedules Thursday for coverage of the Senate Judiciary Committee hearing involving Supreme Court nominee Brett Kavanaugh and Christine Blasey Ford, the woman who has accused him of sexual assault when they were high school students in the 1980s.
With the wall-to-wall coverage starting at 10 a.m. EDT, the hearing promises to be a national drama along the lines of Clarence Thomas' confirmation hearing in 1991, when Anita Hill testified that he had sexually harassed her.
Kavanaugh has forcefully denied Ford's accusations.
"The stakes are very high," said Christopher Isham, vice president and Washington bureau chief at CBS News. Not only are the political implications huge, with a lifetime appointment to the Supreme Court at stake, the hearing is likely to continue the national conversation over treatment of women that has been taking place since the beginning of the #MeToo movement.
Since it wasn't certain when or even if the hearing would take place until a couple of days ago, it has meant for some furious last-minute planning to organize the television coverage.
It will be the first time Ford has been seen in public since making her accusations. Kavanaugh appeared Monday on a Fox News Channel interview, itself an extremely unusual event for a Supreme Court nominee. That interview was seen by 3.6 million people, a fraction of the people who are likely to see him Thursday.