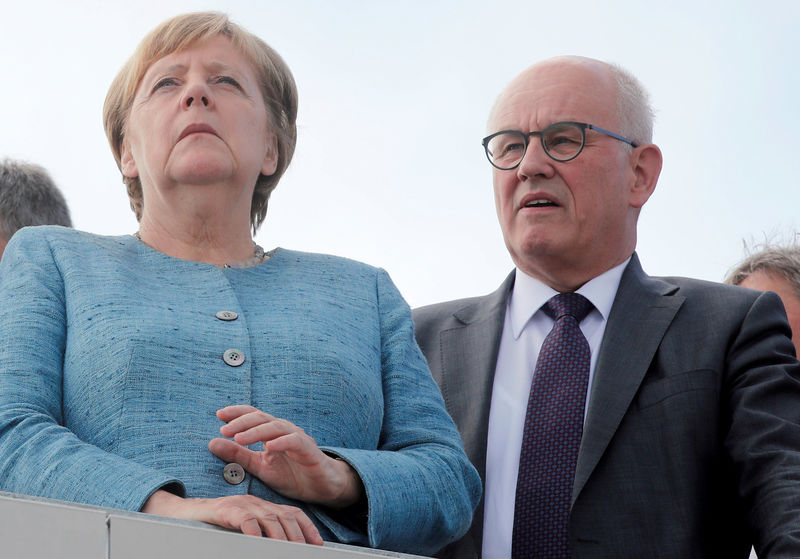 The new parliamentary leader of Chancellor Angela Merkel's conservatives has downplayed his surprise election, which dealt an unexpected blow to the authority of the center-right leader.
Ralph Brinkhaus told ZDF broadcaster late on Tuesday that his election as the leader of the conservative group in the Bundestag lower house of parliament was an "internal vote" that should not be overstated.
Asked whether Merkel should now ask for a vote of confidence in the Bundestag, Brinkhaus said: "That's nonsense."
Merkel had asked her fellow lawmakers on Tuesday to re-elect her long-standing ally Volker Kauder as head of the parliamentary group. Brinkhaus, 50, scored a 125-112 victory over Kauder, 69.
The upset, described as a "political thunderbolt" and "the beginning of the end of the Merkel era" by opposition leaders, was widely taken as a sign that lawmakers want more say in shaping the policies of her fourth and final government.
Newspaper commentators said the vote also reflected rising discontent with Merkel's 13-year-old leadership.