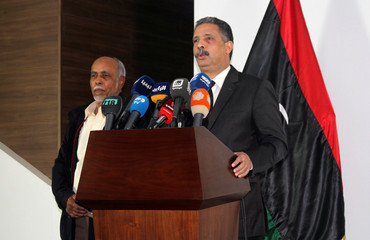 Libya plans to reopen within two days its only functioning airport in the capital Tripoli which has been closed because of fighting among rival groups, an official said on Wednesday.
On Tuesday, the United Nations brokered a ceasefire between groups that had been fighting for more than a week in the chaos-ridden oil producer's capital. The truce has so far held.
"We expect to resume work at Matiga airport within 24 to 48 hours," Milaad Matooq, transport minister in the U.N.-backed government, told a news conference. "It depends on the stability of security."
The airport had been closed on Friday night.
Officials also said 63 people had been killed in the fighting, among them eight children and six women. Around 159 people were wounded.