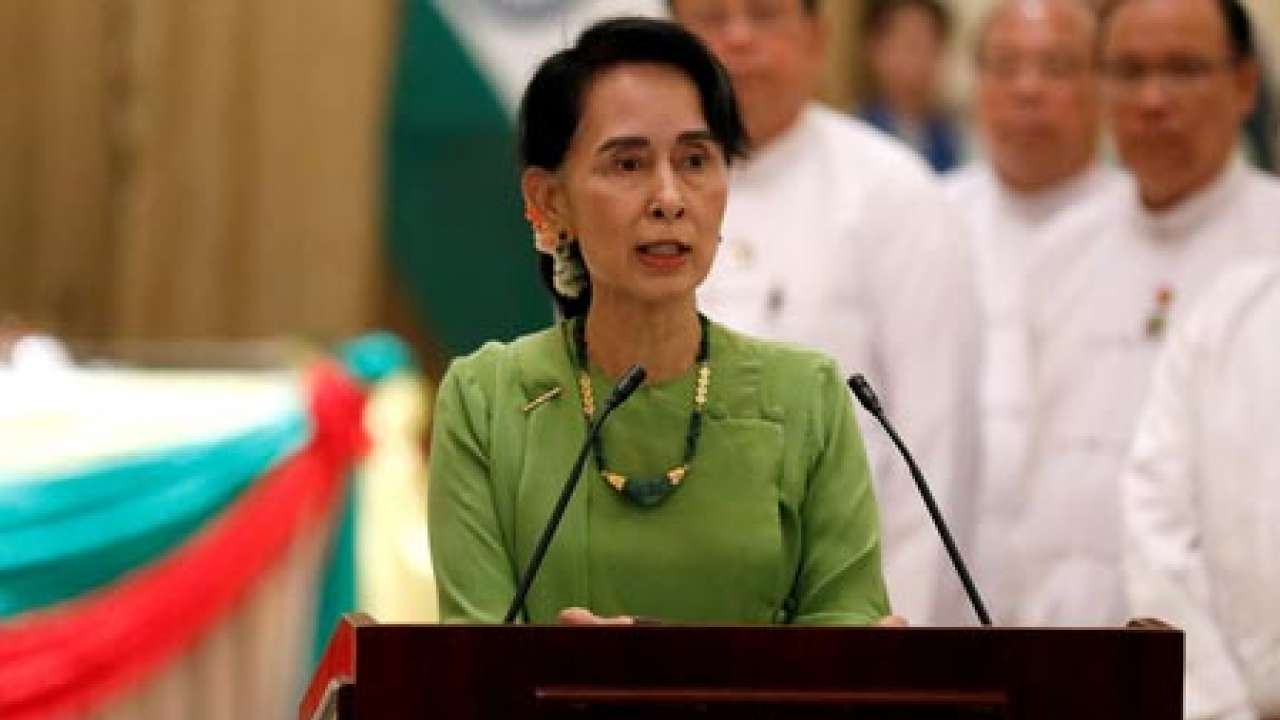 Myanmar government leader Aung San Suu Kyi will not attend the U.N. General Assembly in New York next week, media reported on Wednesday, amid growing calls for Myanmar's security forces to be held accountable for alleged crimes against Rohingya Muslims.
Nobel Peace Prize winner Suu Kyi heads the civilian government in the specially created role of state counsellor, but also serves as minister of foreign affairs.
She would not attend the upcoming General Assembly session, the 7Day Daily, citing a Ministry of Foreign Affairs official.
Instead, two senior ministers in her government, Kyaw Tint Swe and Kyaw Tin – both seasoned diplomats who in the past defended Myanmar's former military regime on the global stage – would attend and "explain current developments on repatriation and cooperation with international organizations", the official, permanent secretary Myint Thu, was paraphrased as saying.
Reuters' calls to Myint Thu were not answered on Monday. Government spokesman Zaw Htay declined to comment.
Suu Kyi has curtailed her overseas travel as calls for accountability have grown since some 700,000 Rohingya fled the country last year, according to U.N. agencies, as security forces launched a brutal response to insurgent attacks in August.
She also skipped the assembly a year ago, just after the violence flared, after she had been expected to attend.
Her administration has largely denied allegations of abuses during the operation and has pledged to accept back those who fled.
But international pressure has continued to mount on Myanmar, and the Rohingya crisis is expected to be a major theme of discussions at the General Assembly.
An independent U.N. team of investigators said last month that there was evidence indicating "genocidal intent" by the military.
The International Criminal Court has said it can investigate the alleged deportation of Rohingya from Myanmar to Bangladesh. Myanmar says the ICC has no jurisdiction as it is not a member of the court, but the court ruled it can rule on acts that partly took place in Bangladesh, a member state.
U.N. human rights chief Michelle Bachelet on Monday backed calls for a new body to be formed to begin working, in addition to a possible ICC probe, to gather evidence for future prosecutions over alleged crimes against the Rohingya.