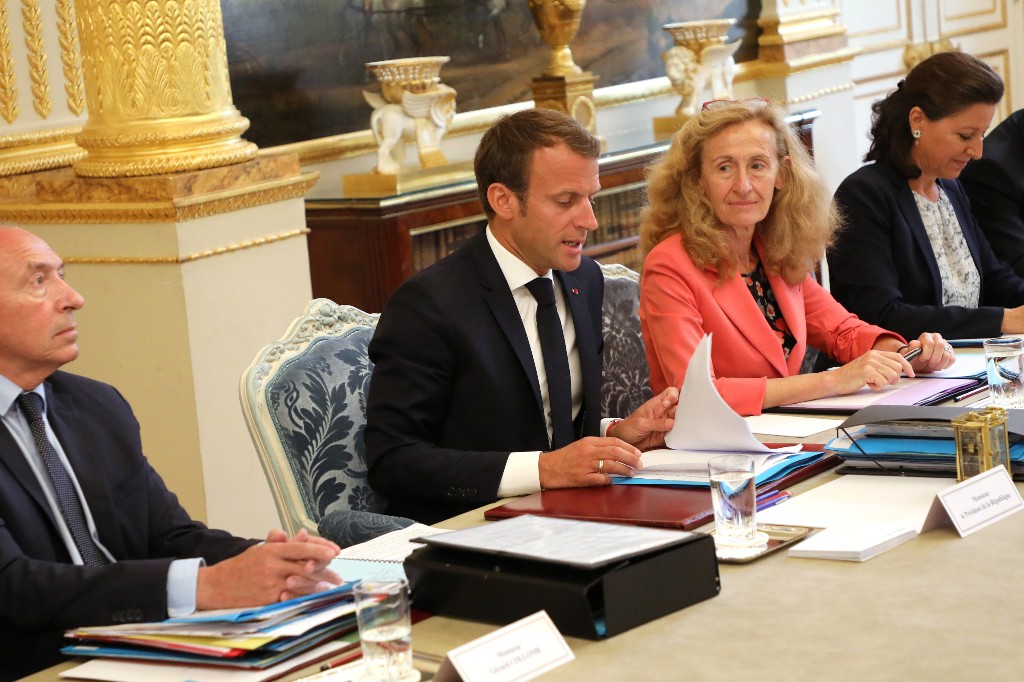 Support for French President Emmanuel Macron's party has slipped with its lead over the far-right National Rally ahead of next May's European Parliament elections now only three percentage points, a survey published on Wednesday showed.
The European elections are shaping up to be a major battle between centrist, pro-EU parties like Macron's Republique En Marche and more radical right-wing and far-right groups such as National Rally that want to shake up European politics after nearly a decade of financial and immigration crises.
The survey by the Ifop group for Paris Match and other French media showed Macron's party winning 20 percent of the French vote in the European elections, down from 23 percent in the last survey in June.
Support for the National Rally, formerly known as the National Front and led by Marine Le Pen, also declined but by less, to 17 percent from 19 percent, leaving the gap narrower.
The poll, conducted on Aug. 30-31, was taken after weeks of political difficulty for Macron following a scandal over his bodyguard, deteriorating economic news and the resignation of his popular environment minister, Nicolas Hulot.
It comes a day after a separate Ifop survey showed Macron's popularity had fallen by 10 percentage points to 31 percent, a new low for the president and below that of his predecessor Francois Hollande at the same point in his presidency.
The largest gainer in Wednesday's poll was the far-left France Insoumise movement (France Unbowed) led by Jean-Luc Melenchon. It gained three percentage points to 14 percent. The Republicans, a right-wing party, held steady at 15 percent.
An analysis of national polls conducted by Reuters in July showed anti-EU or Eurosceptic parties on the right were likely to see a surge in support, potentially winning 15 to 20 percent of the 705 seats in the European assembly next May.
The European Parliament elections are important both as a bellwether of sentiment among the EU's 500 million people and because they can determine who leads the major EU institutions, including the European Commission, the bloc's civil service.