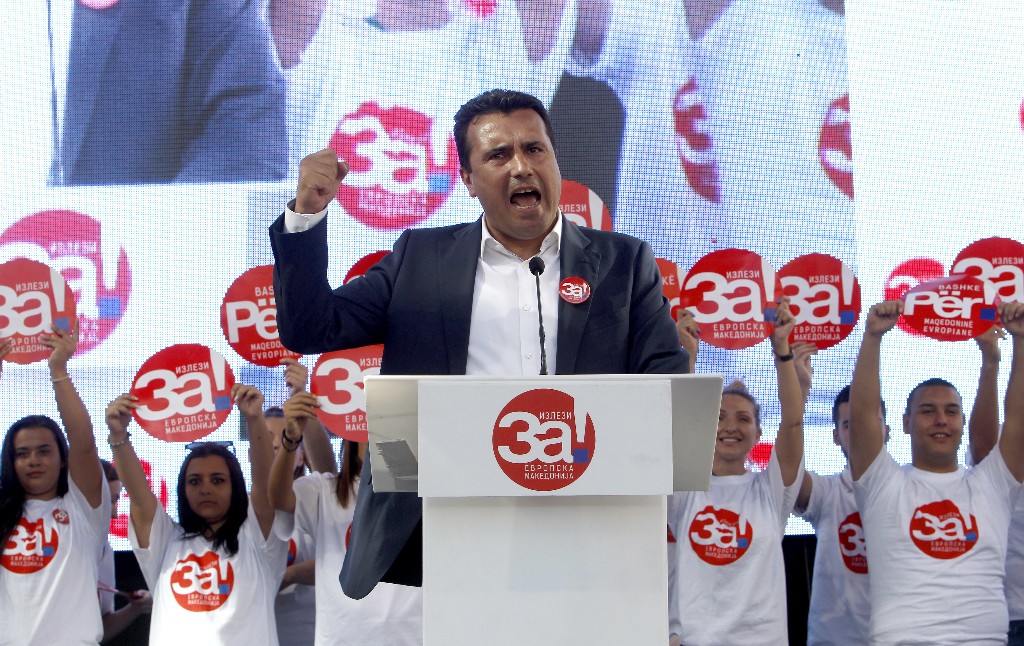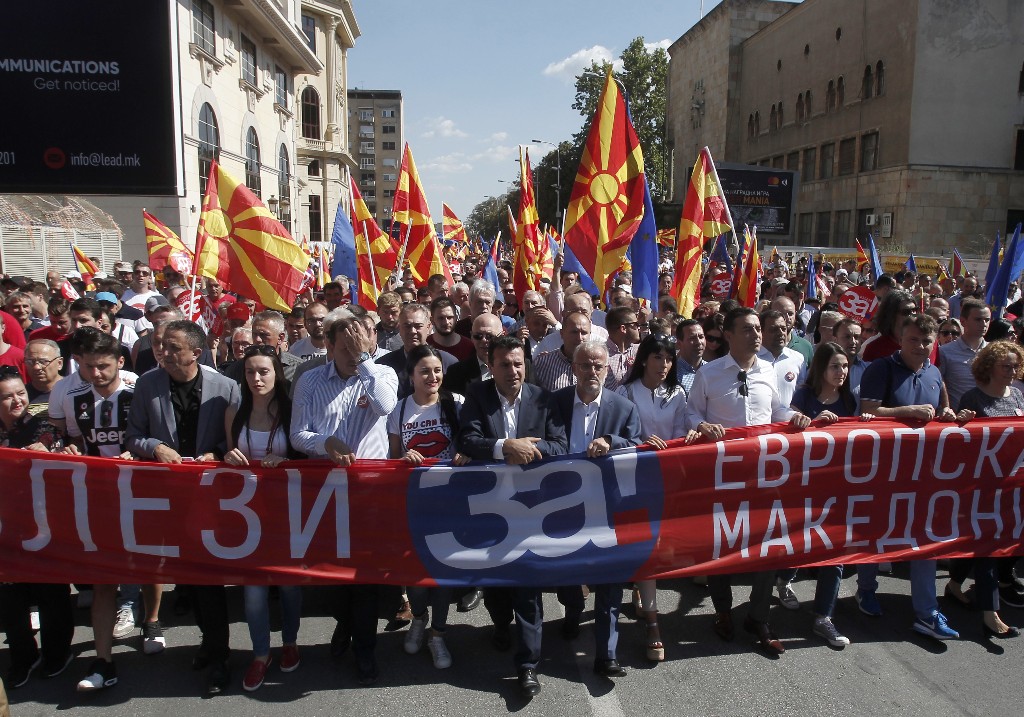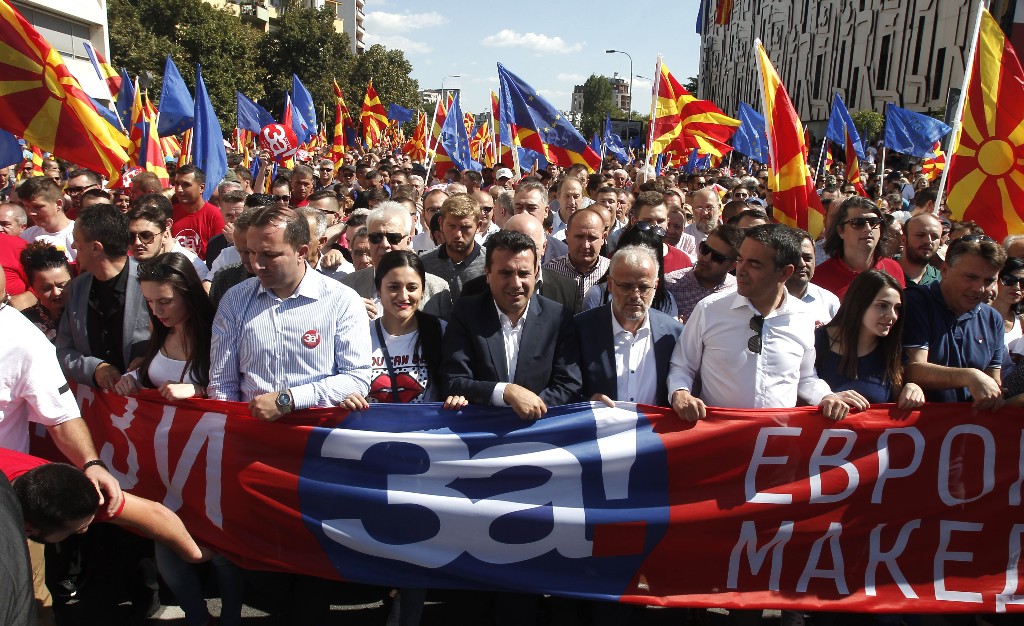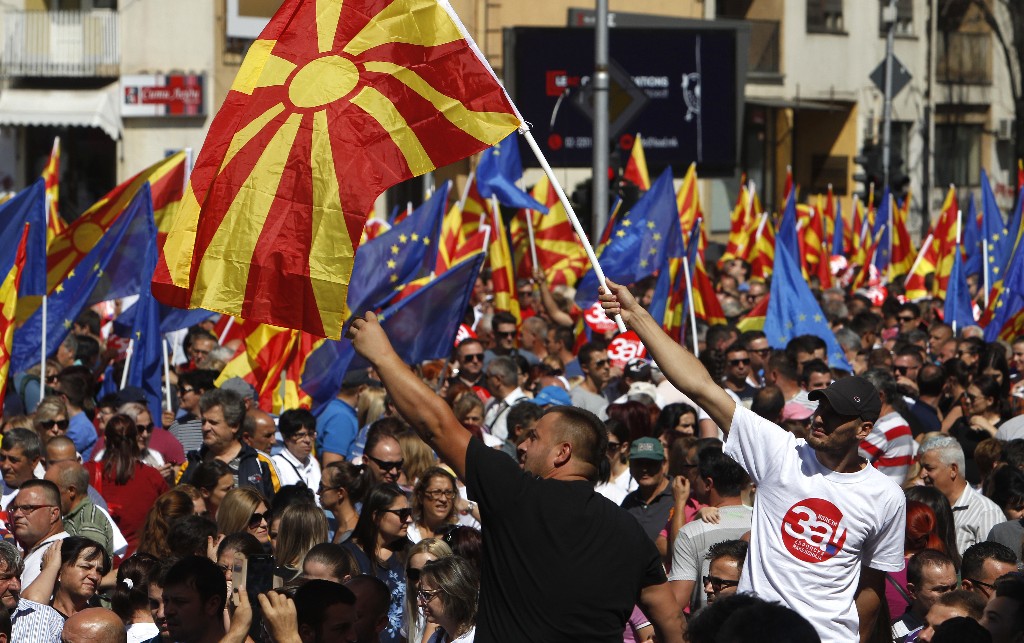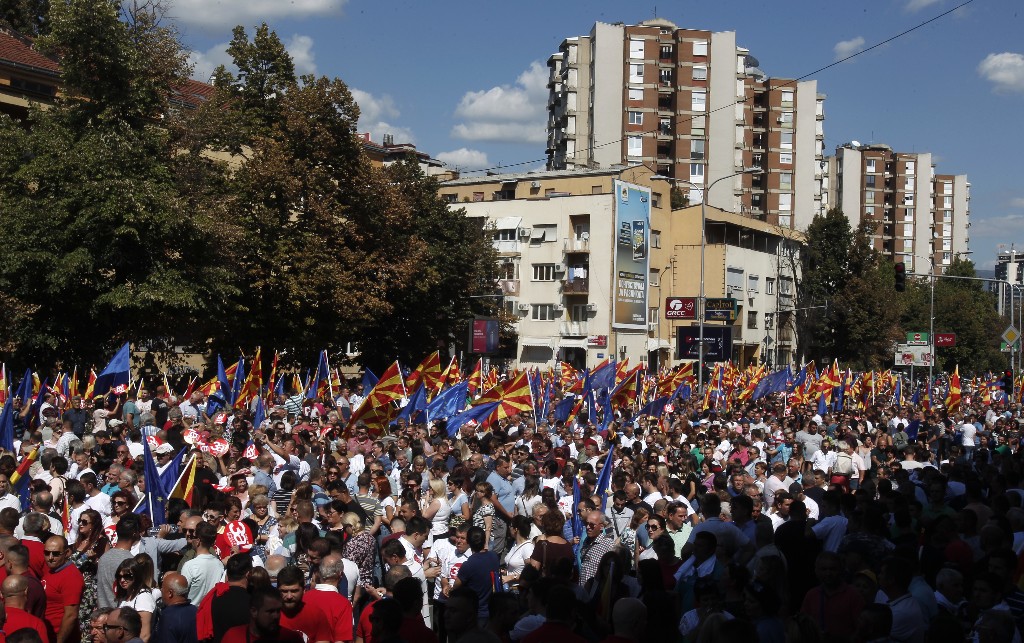 Thousands of people have marched in Macedonia's capital to promote support for changing the country's name in an upcoming referendum that also could clear the way for NATO membership.
The referendum scheduled for Sept 30 will seek voter approval of a June agreement with Greece to rename the small Balkan nation "North Macedonia."
The deal is designed to end a bitter 27-year dispute over rights to the Macedonia title and to remove Greek objections to its northern neighbor becoming a member of NATO and the European Union.
Macedonian Prime Minister Zoran Zaev spoke during a rally on Sunday in front of the EU's office in Skopje. He urged citizens to grasp a historic opportunity and back the name deal.
Opposition leaders are encouraging voters to nix the agreement.