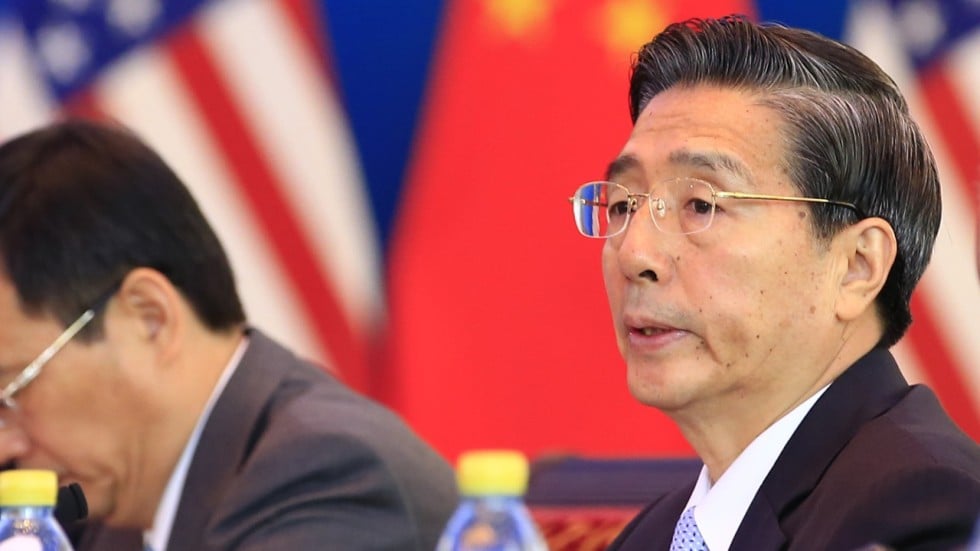 China's domestic security chief has called for strengthened "reform through education" for prisoners in the far western region of Xinjiang, state media said on Friday, amid international criticism over a security clampdown.
Beijing has faced an outcry from activists, scholars, foreign governments and U.N. human rights experts over mass detentions and strict surveillance of the mostly Muslim Uighur minority and other Muslim groups that call Xinjiang home.
China says Xinjiang faces a serious threat from Islamist militants and separatists and has rejected all accusations of mistreatment. Hundreds of people have been killed in Xinjiang in recent years in unrest between the Uighurs and members of the ethnic Han Chinese majority.
Officials say they are putting some people through "vocational" style courses to prevent militancy spreading.
After a three-day inspection of the region, Public Security Minister Guo Shengkun said that social stability in Xinjiang had been hard-won and "should be greatly cherished and continuously consolidated", the official People's Daily said.
"We should comprehensively adopt political education, psychological counseling and vocational training, innovate and strengthen reform through education work for prisoners, and make efforts to make them turn over a new leaf," Guo said.
France and Germany on Wednesday added to growing calls for the United Nations to pressure China to close a system of extra-legal "re-education camps" where up to one million Uighurs and other Muslims are thought to be held for political indoctrination.
The security crackdown has also involved a spike in arrests and imprisonment, regular police searches and checkpoints, and growing interference in the daily religious practices of Muslims in the region, according to Human Rights Watch.
More should be done by the Xinjiang police to promote the "grid management service" at the ground level in order to "let the masses feel safer and that the services is right besides them, Guo said.
Officials should continue to visit the homes of minority families and to raise their understanding of Chinese culture, the Chinese Communist Party, and the "great motherland" so that "we are truly held tightly together like the pips in a pomegranate".
Rights groups and activists say that visits by cadres are often used as a way of checking up on households and to ensure that they are not breaking any restrictions banning certain religious clothing, practices or books.
Guo's inspection tour was made alongside Xinjiang Party Secretary Chen Quanguo, who is widely considered responsible for the security crackdown.