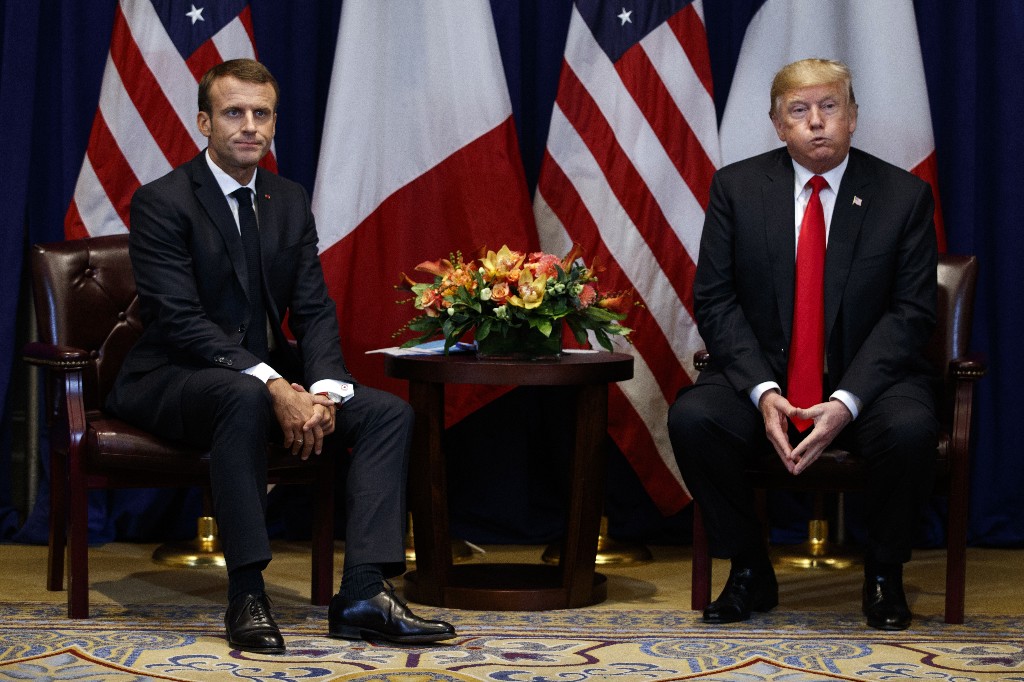 French President Emmanuel Macron and U.S. President Donald Trump aren't as chummy as they used to be.
When the two men met Monday in New York, they shook hands lightly and got down to business. They agreed to disagree on Iran's nuclear program and Trump's crackdown on global trade,
The progressive, globalist Macron appears to have lost hope that he could use his unlikely friendship with Trump to soften his protectionist, America-first policies.
The White House said both leaders "reaffirmed their commitment to closely coordinate to address global challenges."
The French aides specified that meant working together on Syria and a new U.S. trade deal with Europe. The aides attended the meeting but weren't authorized to be publicly named.