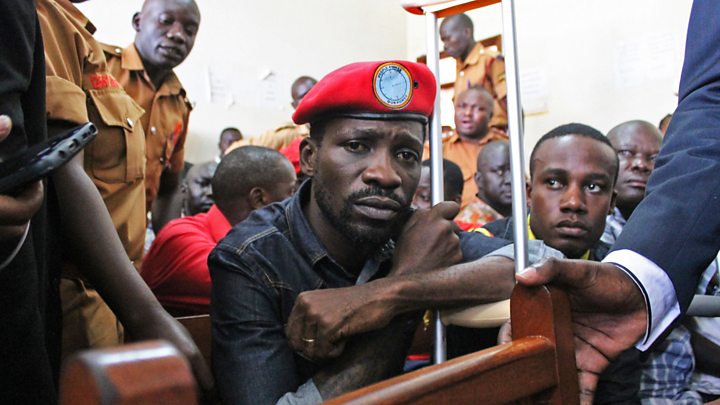 Uganda's pop star-turned-opposition lawmaker is returning home on Thursday after seeking treatment in the United States for injuries suffered during alleged state torture.
Bobi Wine, whose real name is Kyagulanyi Ssentamu, is charged with treason over his alleged role in an August incident in which President Yoweri Museveni's motorcade was pelted with stones.
Ssentamu is out on bail. His lawyers call the treason charge false.
Ugandan authorities say police will escort him from the airport to his home to maintain order. Police say "unlawful rallies, processions and assemblies" will not be allowed.
The alleged torture of Ssentamu and his co-accused drew widespread condemnation at home and abroad. Ugandan officials deny the allegations.
Ssentamu says he is fighting for freedom from oppression and wants Museveni, in power since 1986, to retire.