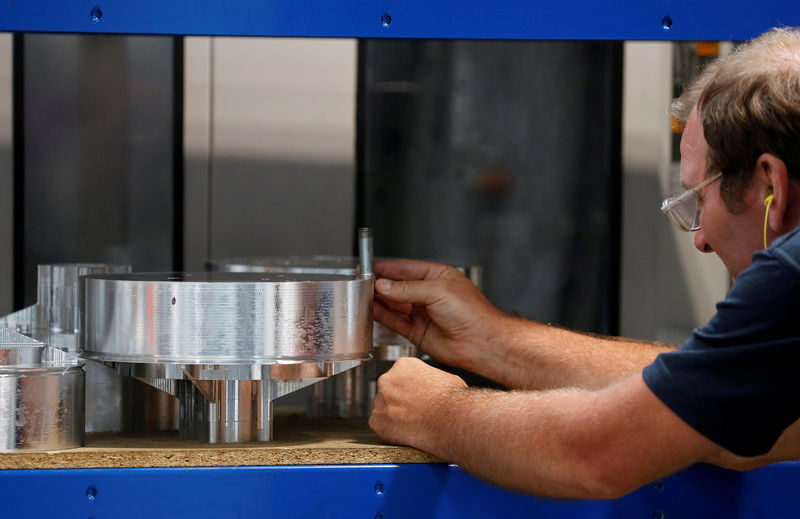 British workers' pay excluding bonuses picked up faster than expected during the three months to July to a rate that has not been beaten in three years, as businesses found it harder to hire staff, official figures showed on Tuesday.
The Bank of England has long forecast that a tighter labor market will lead to faster pay growth — albeit not at the rates seen before the financial crisis — and the latest data are likely to strengthen its focus on domestic inflation pressures.
Both average weekly earnings excluding bonuses — the measure preferred by the BoE — and total pay grew at the top end of economists' forecasts in a Reuters poll.
Earnings excluding bonuses were 2.9 percent up on the year in the three months to July versus 2.7 percent in June, matching a peak seen in March. Pay has not risen faster since July 2015.
Total earnings growth picked up to 2.6 percent from 2.4 percent.
Sterling rallied on the news and British government bond prices fell, though analysts do not expect the central bank to signal any acceleration of its rate hike plans at this week's meeting. The meeting comes barely a month after it raised rates for only the second time since the financial crisis.
"While the Bank of England are almost certainly set to stand pat and leave rates unchanged this Thursday, there remains plenty to suggest further tightening going forward as long as there's not a large adverse Brexit-related shock," said David Cheetham, a market analyst at currency brokers XTB.
The faster pay growth will comfort to British consumers, whose household incomes have been squeezed by a spike in inflation after June 2016's Brexit vote. The ONS said pay had been growing faster than inflation for several months now.
The BoE keeps a close eye on wage growth for signs of inflation pressure, and last week Governor Mark Carney told legislators that pay growth had slowly risen since 2015 without much accompanying improvement in productivity growth.
That increased employers' labor costs, which were now growing at a rate that pointed to inflation at around 2 percent and required the BoE to raise interest rates at a "limited and gradual" pace, he said.
The BoE has raised interest rates twice in the past year, and after last month's rise, Carney said market expectations of a further 25 basis point rate rise at least once a year for the next few years was a reasonable rule of thumb.
Tuesday's data showed businesses faced growing difficulties hiring, echoing a common message in private-sector surveys of firms.
The economy added just 3,000 jobs in the three months to July — the smallest increase since a fall in the three months to October — taking the number of people in work to 32.397 million.
That was less than the net hiring of 28,000 forecast by economists, and the number of job vacancies rose to a fresh record high
The jobless rate held steady at 4.0 percent, its joint-lowest since 1975, as forecast.
"The labor market remains robust, with the number of people working still at historically high levels," ONS statistician David Freeman said.