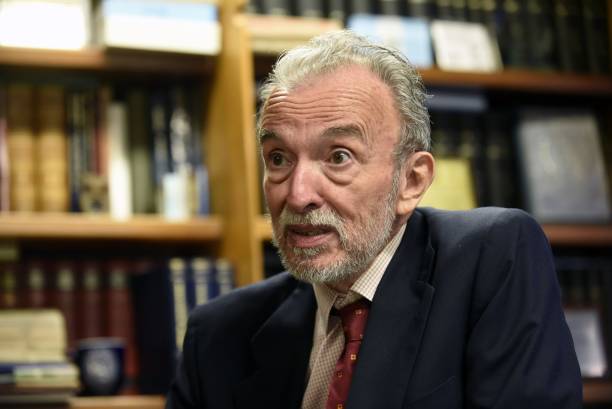 The head of a U.N.-backed commission probing corruption in Guatemala was barred from re-entering the country Tuesday, further defanging the investigative body days after President Jimmy Morales announced he would not renew its mandate.
In a statement, the government said Morales had communicated the decision to the U.N. secretary-general and asked him to name a replacement for Ivan Velasquez, who along with Guatemalan prosecutors has pressed a number of high-profile graft investigations including against Morales himself.
The statement called Velasquez "a person who attacks order and public security; affecting governance, institutionality, justice and peace in the country."
Velasquez said he was aware of the decision but did not comment. The native of Colombia had traveled to Washington for meetings about the work of the International Commission against Impunity in Guatemala, known as CICIG for its initials in Spanish.
Within hours, four legal measures were filed with the Constitutional Court to block the decision and try to keep Velasquez from being barred from the country.
Ex-Foreign Minister Gabriel Orellana said in a radio interview that Morales was making "a serious political mistake," while Javier Hernandez, head of Morales' bloc in congress, dismissed suggestions on social media that the move was tantamount to a "coup."
"This doesn't affect (state) institutions," Hernandez said.
A diplomatic official told the AP that a group of ambassadors was holding an emergency meeting to consider their response. The person was not authorized to discuss the matter publicly and spoke on condition of anonymity.
"Yet another blatant attempt to get away with corruption and evade prosecution," U.S. Rep. Norma Torres, a Democrat from California, said via Twitter about the decision to bar Velasquez. "Sooner or later, all criminals face justice."
Morales announced last Friday that he was winding down CICIG's work in Guatemala, giving it until September 2019 when its current term expires to transfer its capacities to local institutions.
That same day, his military deployed a convoy of armed vehicles outside the commission's offices in what critics called an attempt at intimidation.
Morales' moves to gut CICIG come as he faces possible legal hot water over alleged illicit campaign financing: He is suspected of receiving at least $1 million in undeclared funds in 2015, though he denies wrongdoing.
In August the country's Supreme Court allowed congress to consider a request presented by prosecutors and the commission to lift the immunity of office he enjoys as president. If lawmakers approve the request, it would open him up to formal investigation and possible prosecution.
Morales has frequently sparred with Velasquez, and last year declared him persona non grata and tried to have him expelled from the country. That was blocked by the Constitutional Court, however.
Corruption cases brought by CICIG and Guatemalan prosecutors have ensnared dozens of public officials, politicians and business leaders. Perhaps the highest-profile probe led to the resignation and jailing of former President Otto Perez Molina and his vice president.