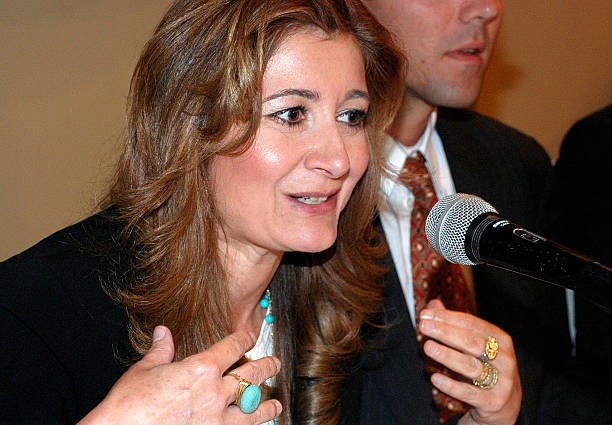 An international watchdog on Tuesday accused Yemen's Shiite rebels, known as Houthis, of committing abuses including hostage taking, torture and enforced disappearances of people they hold in detention.
New York-based Human Rights Watch said in a statement it documented 16 cases in which Houthi authorities held people unlawfully, largely to extort money from relatives or to exchange them for prisoners held by opposing forces.
The New York-based group said Houthi officials have treated detainees brutally, often rising to the level of torture. It urged the rebels to put an end to the abuses.
"The Houthis have added profiteering to their long list of abuses and offenses against the people under their control in Yemen," Sarah Leah Whitson, HRW's Middle East director, said in the report. "Some Houthi officials are exploiting their power to turn a profit through detention, torture, and murder."
Former detainees described Houthi officers beating them and guards whipping prisoners and threatening to rape them or their family members, the report said.
It quoted a woman whose husband was arrested by unidentified men in late 2015 as saying that he was held at a Houthi-controlled Political Security Office, a notorious intelligence agency, in the rebel-held capital, Sanaa.
"I spoke to many Houthis leaders … but they do nothing," she was quoted as saying. The report said she paid Houthi officials about 1.5 million Yemeni riyals, or around $6,000, over the last three years, but her husband remains detained.
Another detainee disappeared in northern Hajjah province while looking for a job in 2016, HRW said. He was released a month later from Houthi detention after his family paid 100,000 riyals, around $400, the group said.
HRW said Houthi authorities did not respond to a request for comment.
HRW said United Arab Emirates forces, forces loyal to the UAE, and Yemeni government forces have also arbitrarily detained, tortured and forcibly disappeared scores of people in the Yemeni conflict.
The watchdog on Monday urged the U.N. Human Rights Council to renew the mandate of the Group of Eminent Experts on Yemen that investigates human rights violations in the country during its current session in Geneva. It said parties on both sides of Yemen's conflict are committing laws-of-war violations and human rights abuses with impunity.
Last week, the Arab group at the Human Rights Council balked at efforts to renew the work by the U.N.-backed "eminent experts" three weeks after the experts said the governments of Yemen, the UAE and Saudi Arabia may have been responsible for war crimes. They also pointed to possible war crimes by the Houthis.
"The UN Human Rights Council should act to ensure that abuses against Yemeni civilians get continued international scrutiny and that steps are taken to hold violators accountable," said John Fisher, HRW's Geneva director.
Yemen has been locked in a ruinous war pitting the Saudi-led coalition backing the government of Abed Rabbo Mansour Hadi against the Houthis since March 2015.
The war, which has left at least 10,000 people dead, has devastated impoverished Yemen, turning the Arab nation into the world's worst humanitarian crisis.