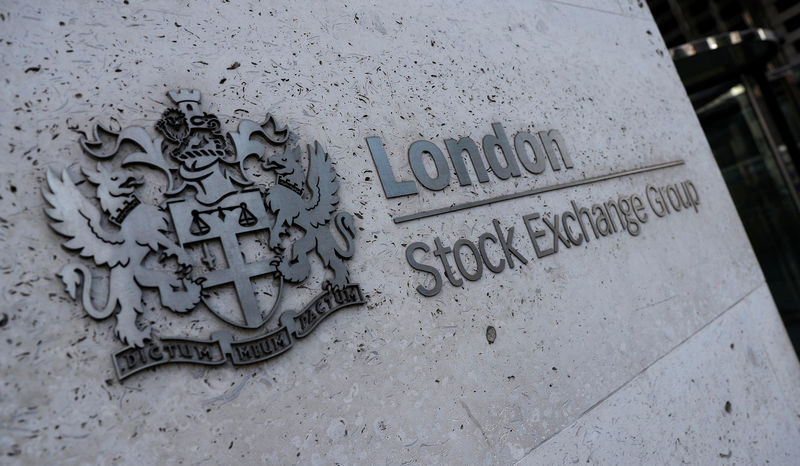 World shares were flirting with their longest run of declines since early 2016 on Monday, hit by rising anxiety about the U.S.-China trade war and another interest rate increase by the Federal Reserve later this month.
Europe defended its ground early on [.EU], but it was proving a struggle after a fresh sell-off by Chinese shares [.SS] pulled Asian and emerging-market equities to 14-month lows.
Traders were bracing for a potential escalation in the Sino-U.S. tariff row after U.S. President Donald Trump raised the stakes in the dispute on Friday.
He said he was ready to impose tariffs on virtually all Chinese imports into the United States, threatening duties on another $267 billion of goods in addition to the $200 billion already facing threatened tariffs.
On top of that, strong U.S. jobs numbers on Friday had bolstered bets on a higher dollar on expectations the Federal Reserve will keep raising U.S. interest rates.
"It's more of the same, markets continue to be under pressure from a whole host of headwinds," said fund manager GAM's Investment Director of emerging market equities, Tim Love.
He pointed to the latest fall in China's currency, the yuan, which is now down almost 9 percent versus the dollar since April. "You are back to the highly politically charged question – is this currency manipulation or not?"
Europe's resistance to the gloom was led by Milan, which jumped 1.5 percent as soothing comments on Italy's upcoming budget by Economy Minister Giovanni Tria pushed down the country's borrowing costs in the bond markets.
Stockholm also strengthened along with the Swedish crown after the nationalist Sweden Democrats gained less ground than expected in weekend elections.
The crown rose about 0.6 percent against the euro to 10.43 crowns. The euro was up 0.1 percent against the dollar at $1.1566 after falling more than half a percent on Friday following the U.S. jobs data.
Asian Stock Markets Performance: https://reut.rs/2PJaLFi
MSCI's broadest index of Asia-Pacific shares outside Japan fell 0.9 percent to the lowest since July 2017, extending losses from last week when it dropped 3.5 percent for its worst weekly showing since mid-March.
Beijing had warned of retaliation if Washington launches any new trade measures. But it is running out of room to match them dollar-for-dollar, raising concern it would resort to other measures, such as weakening the yuan or taking action against U.S. companies in China.
Chinese shares were battered with the blue-chip index off 1.4 percent. Shanghai's SSE Composite fell 1.2 percent and Hong Kong's Hang Seng index shed 1.3 percent.
Japan's Nikkei ended 0.3 percent higher after revised second-quarter data showed the world's third-biggest economy grew at its fastest pace since 2016.
Trump, who is challenging China, Mexico, Canada and the European Union on trade issues, has also expressed displeasure about the large U.S. trade deficit with Japan.
The latest 14-month low for emerging-market shares came amid turbulence in Argentina, Turkey, Brazil, Russia and South Africa, where currencies have been routed recently.
Some Asian economies are vulnerable, too, Nomura analysts said, with many countries burdened by high private debt. They also noted a "concentration risk" from some of the world's largest funds' heavy investments in emerging-market assets.
The Indian rupee hit a record low of 72.50 per dollar and Indonesia's rupiah – Asia's second-worst performer this year – weakened 0.4 percent, near an all-time low.
"Given the latest comments from Trump, investors are likely to see the potential for further depreciation in EM currencies with the trade war cranking up yet another notch," said Nick Twidale, Sydney-based analyst at Rakuten Securities Australia.
The Australian dollar, a proxy for Chinese growth because of the large amount of metals it sells there, hovered near its lowest in 2 1/2 years and was last at $0.7115.
Copper tumbled over 1.2 percent to cement the 20 percent drop it has seen already this year. Spot gold was lower at $1,193.01.
Oil prices bucked the trend, after three straight days of losses. U.S. crude futures were up 44 cents at $68.20 per barrel and Brent crude futures added 52 cents to $77.35 a barrel.